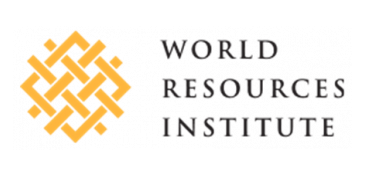 ADVISORY: Press Call: Experts Discuss New Recommendations to Improve Energy Access for the Under-Served in the Growing Cities of the Global South
WASHINGTON, DC—Energy is fundamental to economic productivity and livelihoods, and cities have a major role to play in how it is provided and consumed. Cities in the global south (India and South Asia, Southeast Asia, sub-Saharan Africa, Latin America) face three fundamental energy challenges: the urgent need to increase access to clean, affordable and reliable energy; how to meet increasing electricity demand while addressing inadequate supply and system inefficiencies; and the imperative to chart a new development model that slows the growth of carbon emissions.
Solutions exist that can both address the energy access needs of the urban under-served and provide economic and environmental benefits to the whole city.
On Wednesday, September 6, World Resources Institute will host a press call to discuss the release of a new working paper on energy access in rapidly urbanizing countries and associated issues related to sustainable cities: "Powering Cities in the Global South: How Energy Access for All Benefits the Economy and the Environment." Leading experts will discuss how providing clean, affordable and reliable energy is a key sustainability challenge for cities in the 21st century. They will present practical solutions that city officials and the private sector can employ to make cities more livable, productive and environmentally sound for all.
NOTE: Embargoed copies of the paper are available by request. The content of the press call and paper are embargoed until September 7, 12:01am ET / 04:01 GMT.
WHEN:
Wednesday, September 6, 9:00am EDT / 13:00 GMT
WHO:
Dr. Michael Westphal, Author and Senior Associate for Sustainable Finance, WRI Ross Center for Sustainable Cities

Dr. David Satterthwaite, Co-Author and Senior Fellow, International Institute for Environment and Development

Dr. Ajay Mathur, Director General, The Energy and Resources Institute

Dr. Bipasha Baruah, Canada Research Chair in Global Women's Issues, Professor at Western University, Canada

Anton Cartwright, African Center for Cities, University of Cape Town

Martha Chen, Lecturer in Public Policy, Harvard Kennedy School
DIAL-IN INFORMATION:
US Toll-Free: 866-803-2143
US / International Toll: 210-795-1098 | Indonesia Toll-Free: 001-803-011-3695
India Toll-Free: 000-800-852-1231 | South Africa Toll-Free: 080-09-98819
When the operator answers, use verbal pass code: "WRI"
Additional international toll-free numbers available upon request. Contact Craig Brownstein to RSVP of if you need the report or more information: craig.brownstein@wri.org