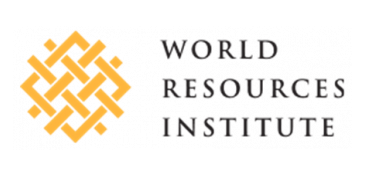 ADVISORY: Press Call: Experts Discuss New Recommendations to Tackle Urban Housing Challenges in the Global South
WASHINGTON (July 6, 2017)—330 million households, equivalent to 1.2 billion people, in cities around the world currently do not have access to affordable and secure housing. The rapid shift toward urban housing makes it all the more challenging for cities to grow equitably and sustainably. These challenges are most acute in the global south (India, Africa, Asia, Latin America) where the lack of affordable, adequate and secure housing in cities is projected to grow the fastest.
On Monday, July 10 at 10:00am ET, World Resources Institute is hosting a press call to discuss the release of a new working paper on urban housing and associated issues related to sustainable cities.
Experts include: Sheela Patel, founding member and current Chairperson of Slum/Shack Dwellers International; Ani Dasgupta, global director of WRI Ross Center for Sustainable Cities; Diana Mitlin, managing director of the Global Development Institute at the University of Manchester, Dr. Jorge Leo Wolpert Kuri, Director General de la Comision Nacional de Vivienda (CONAVI); and Robin King, report author and director, WRI Ross Center for Sustainable Cities.
These leading urban experts will discuss how housing emerged as a key sustainability challenge in the 21st Century and they will present practical recommendations for elected officials, real estate developers and civil society leaders to deliver livable, productive and environmentally sound cities for all.
Embargoed copies of the paper are available by request. The content of the press call discussion and the full paper are embargoed until July 12, 12:01am ET.
WHAT:
WRI press call to discuss the working paper, Confronting the Urban Housing Crisis in the Global South: Adequate, Secure and Affordable Housing.
WHEN
Monday, July 10, 10:00am EDT / 14:00 GMT
WHO
Moderator: Michael Oko, Communications Director, WRI
DIAL-IN INFORMATION
US Toll-Free: 866-617-1526
US/International Toll: +1-210-795-0624
Mexico Toll-Free: 001-866-839-3438
India Toll-Free: 000-800-852-1228
When the operator answers, use the verbal pass code: "WRI"
Additional international toll-free numbers available upon request, please contact Craig Brownstein, craig.brownstein@wri.org.
PLEASE RSVP
To RSVP, please email Craig Brownstein, WRI craig.brownstein@wri.org