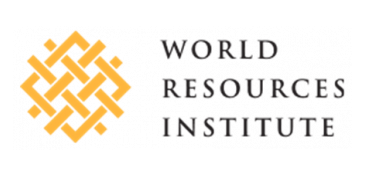 MEDIA ADVISORY: WRI Announces Companies for Global Investor Forum 2011
Five Innovative, Environmentally-Focused Companies from Emerging Markets to Present at NYU Stern School on April 6, 2011
Five companies were announced today to take part in the first-ever Global Investor Forum from New Ventures, the World Resources Institute's (WRI) center for environmental entrepreneurship. The forum, held in partnership with New York University Stern School of Business and the Citi Foundation, will showcase high-growth, environmentally-focused businesses from Brazil, China, India and Mexico to more than 150 investors, business leaders, and philanthropists. The forum will take place on Wednesday, April 6, 2011, at NYU Stern in New York City.
The selected companies represent a handful of the 255 enterprises that New Ventures has supported over the past 11 years through connections to investors and business advisory services to help them manage growth, attract investment capital, and communicate their financial, environmental, and social performance. Since 1999, New Ventures has facilitated $203 million of investment capital into these enterprises.
"While these companies represent diverse locations and sectors, they are united in providing much-needed solutions to critical environmental problems in some of the world's fastest-growing emerging economies," said Kirsty Jenkinson, director of the Markets and Enterprises Program at WRI. "Environmental entrepreneurs can provide attractive investment opportunities while achieving the sustainable economic growth that is essential for our future."
The chosen companies underwent a rigorous screening process, including evaluations by panels of investment and environmental experts. Each company boasts a strong financial performance, a solid management team, and potential for future growth. Companies were also selected based on their ability to provide solutions to some of the world's most pressing environmental problems through innovative technologies and business models.
The Global Investor Forum 2011 companies are:
¡Échale! a tu casa (Mexico) provides sustainable self-building community development through social housing production for low-income families, who are offered significant price advantages.

Ecostar (China) remanufactures used photocopy machines using exclusive technology, and re-sells the machines, which significantly reduce e-waste, at one-sixth the price of a new copier.

Husk Power (India) is a power generation and distribution company serving off-grid rural Indian villages, a market estimated at $2.04 billion per year.

Ouro Verde (Brazil) works closely with Amazonian village communities to sustainably harvest Brazil nuts, which the company then sells whole or processes into premium products for the Brazilian market.

Sinen En-Tech (China) produces waste treatment technologies for industrial boiler system steam. Its patented micro-filtration and membrane systems purify used steam into high temperature water, which is reused or safely disposed of without further treatment.
To get more information about the forum and register, visit: www.new-ventures.org.