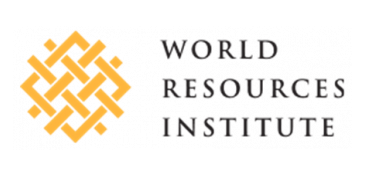 RELEASE: World Leaders Meet in Bonn to Inspire Global Action on Forest Landscape Restoration
WASHINGTON (July 22, 2016) – Today in Bonn, Germany, Barbara Hendricks, Germany's Minister for the Environment, Nature Conservation and Nuclear Safety, is convening the inaugural meeting of a high-level international initiative to protect forests: the Global Restoration Council. The Council is made up of members from governments, civil society, and the private sector. This is the Council's first official meeting.
Statement from Minister Hendricks: "Every minute, an area the size of two football fields is cleared somewhere in the world. This deforestation makes up 10 to 15 percent of the world's CO2 emissions. It not only speeds up climate change, but also global species loss. Deforestation and forest degradation in these areas leads to dramatic losses of natural resources, resulting in poverty and hunger. Therefore, we are supporting the affected countries in their restoration efforts and thus in their sustainable development."
The Council is meeting on July 20 and 21 in the neighborhood of Bad Godesberg in Bonn. Its members are internationally prominent and renowned public figures. Among them are the former Swedish Prime Minister Göran Persson, the human rights and climate change activist Bianca Jagger and the Chairperson of the African Green Belt Movement, Wanjira Mathai. The Council is working with the World Resources Institute (WRI) and the Global Partnership on Forest Landscape Restoration (GPFLR) to achieve the international goals for forest restoration.
The meeting's location in Bonn is intentional. The Federal Environment Ministry launched the Bonn Challenge in 2011 in collaboration with the International Union for Conservation of Nature (IUCN). The Bonn Challenge is an international initiative and platform for action with the goal of restoring 150 million hectares of degraded forests by 2020. Its objective was adopted and expanded by the United Nations in 2014 through the New York Declaration of Forests. Other initiatives such as AFR100 – the African Forest Landscape Restoration Initiative and Initiative 20×20 in Latin America are supporting the objectives of the Bonn Challenge at the regional level.
Starting in 2011, Ethiopia, Rwanda, Guatemala, El Salvador and Costa Rica, along with many others, have committed to restoring almost 100 million hectares of forest. The German government is supporting these countries in their restoration efforts in many ways, including projects under the International Climate Initiative. Federal Environment Minister Hendricks stated: "Through the Bonn Challenge, we are bringing together committed partners from governments, businesses and organizations, with the aim of restoring degraded forest ecosystems to counter climate change and biodiversity loss. The restoration of forest landscapes can help to lay the foundations for sustainable economic and social development and improve ecosystem services."
Statement from Göran Persson, former Swedish Prime Minister: "On Earth, about two billion hectares of land are degraded, an area twice as large as China. These landscapes do not provide a sufficient basis to support livelihoods. Members of the Global Restoration Council are investing their time and creativity in finding the solution to this problem and we hope to advance the global restoration of forest landscapes and their ability to function."
Statement from Wanjira Mathai, Chairperson of the Green Belt Movement: "The restoration of ecosystems is needed to tackle climate change and to preserve biodiversity, but it is also about people. I have seen firsthand the benefits of restoration for farmers as they nurtured trees that provided additional food, shade and energy. The Global Restoration Council will spread these kinds of success stories to encourage global action."
More information:
The Bonn Challenge: www.bonnchallenge.org
The Global Restoration Initiative: /our-work/project/global-restoration-initiative/global-restoration-council