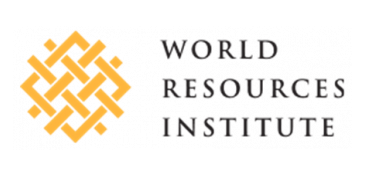 STATEMENT: WRI Says New EPA Methane Standards Will Encourage Industry To Put in Place Low-Cost Safeguards
WASHINGTON (MAY 12, 2016)— The U.S. Environmental Protection Agency finalized the first-ever federal standards for methane emissions from new and modified sources in the oil and natural gas sectors. Methane is a potent greenhouse gas pollutant, with up to 34 times more global warming potential than carbon dioxide, and it accounts for roughly one-quarter of human-made global warming. Methane valued at more than $1 billion escapes from oil and natural gas extraction processes in the U.S. each year, enough to heat 7 million homes.
Following is a statement from Sam Adams, Director, U.S. Climate Initiative, World Resources Institute:
"Every ton of methane that escapes from our pipes and drilling wells plays an outsized role in warming our planet. These standards will encourage industry to put in place low-cost safeguards to plug costly methane leaks that are bad for business, bad for consumers and bad for the planet.
"Standards on new sources of methane emissions, coupled with the recent US-Canada announcement on existing sources, demonstrates the Obama administration's commitment to curbing greenhouse gas emissions. From here, the obvious next step is to develop standards for existing sources of methane emissions.
"The stakes are high. Millions of dollars of methane are leaching into the atmosphere yearly, causing lasting harm to the planet in the process.
"In its final months, it's encouraging to see the Obama administration taking action to lock the country in to a long-term, low-emissions trajectory."
---
Further reading:
• Blog post: With New Joint Announcement with Canada, US Gets Serious About Cutting Methane Emissions