Urbanization is rapidly changing the face of the African continent.  While only one in 10 people lived in urban areas in 1900, almost half of all sub-Saharan inhabitants now live in towns and cities. The growing Central African urban bushmeat problem is a direct result of this population shift from rural areas to urban centers and the consumer choices people are making. The Wildlife Conservation Society, and its partners, Endangered Species International, Renatura, and YoYo Communications, are conducting a two-year, U.S. Fish and Wildlife Service-funded pilot project to identify the key drivers behind urban bushmeat consumption in Pointe Noire, Republic of Congo, a city of approximately 1 million located on the Atlantic coast about 100 miles north of the mouth of the Congo River and 60 miles south of Conkouati-Douli National Park.  
The goal of this project is to reduce the hunting threat to wildlife populations around nearby protected areas by developing an approach that raises societal awareness, builds constituencies and support, and uses a first-of-its-kind mass media behavior change campaign to reduce the level of bushmeat consumption.  The speakers of this ABCG seminar on October 11, 2016 describe the interdisciplinary framework of the project and present preliminary criminology, social, and market research results which will be used to develop the campaign.
Event Resources
Click on event page to view Webinar
Feaured Speakers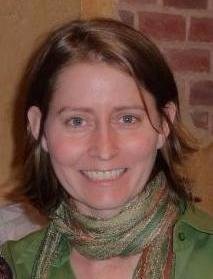 Dr. Michelle Wieland, Socio-economic Advisor, WCS Africa Program
Michelle Wieland lives in Kinshasa, DRC and has worked across Africa since 1999. She focuses on the people-biodiversity interface, engaging in interventions that secure socially and ecologically sustainable livelihoods, help governments to develop programs to engage people in wildlife conservation initiatives, and contribute to broader program monitoring and local buy-in. Michelle currently works with WCS field teams across Africa to strengthen socio-economic capacity, establish M/E frameworks for wellbeing and governance, improve intervention frameworks, and to build up programs and partnerships for addressing bushmeat threats.
Lucie Escouflaire, Pointe Noire Urban Bushmeat Coordinator, WCS Congo
Lucie Escouflaire completed her Masters' Degree in International Relations and Risk Management in Developing Countries at the Political Sciences Institute in Bordeaux (France). In 2014, she started working with WCS as a consultant on firewood consumption and the implementation of fast-growing trees' plantations in the Plateau Batéké Landscape. She then worked for a year as the community development coordinator for this Landscape. Since 2016 she is the Urban Bushmeat Project Coordinator in Pointe-Noire.
Rachel Boratto, PhD Candidate, Michigan State University
Rachel Boratto is a doctoral student in the School of Criminal Justice at Michigan State University. Her research interests include conservation criminology, wildlife crime, transnational trafficking, anti-poaching strategy and wildlife management.  She holds an M.S. in Natural World Heritage Management from University College Dublin, Ireland and a B.S. in Biological Sciences from the University of Guelph, Canada.