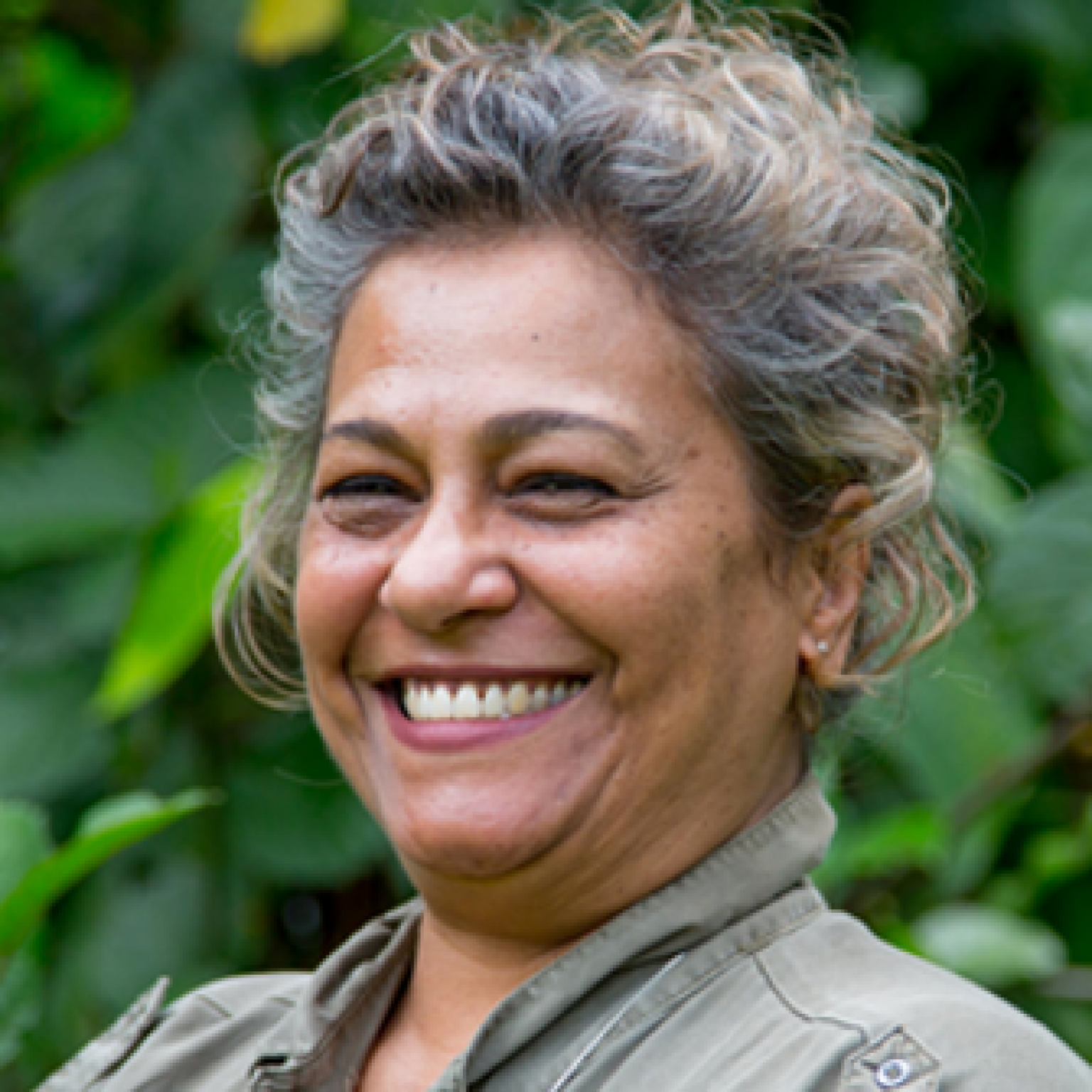 Rubina James, ABCG Director © Rubina James
Ruby James has been named as the Africa Biodiversity Collaborative (ABCG) Group Director. Ruby has considerable and successful experience developing institutional business and strategic partnerships for international organizations to interlocution and liaison with national governments and diplomatic representatives in the delivery of organizational objectives and mandates. 
Ruby, a Seychelles national living in Nairobi, Kenya has 29 years experience of managing complex national and regional programmes addressing harmonization, alignment, and coordination with national, regional, and international objectives, ensuring institutional programme management and operational excellence, fundraising through blended and innovative financing and exceptional partner stewardship. 
As Regional Director for the Scout Movement and World Wildlife Fund, Ruby actively worked with private supporters within the Scouting and Conservation fraternities and with corporations to fund youth protection and development programmes and conservation and community based natural resource management in Eastern and Southern Africa. In these roles, Ruby spear-headed development of multi-year business and operational strategic plans including resource mobilization, advocacy, partnership building and communications, resulting in expanded networks in the public-private sectors, additional non-core funds and greater public knowledge, inclusion, and participation.
As ABCG evolves into an African-led platform, Ruby will play an essential role in expanding ABCG's resource portfolios, and building and managing cross-sector partnerships. She infuses new energy and fresh perspectives to the collaborative ABCG effort as the coaliton mobilize's to design its unique approach to mainstreaming biodiversity into Africa's economic development in 2022.
Ruby is reachable at: RJames(at)abcg.org