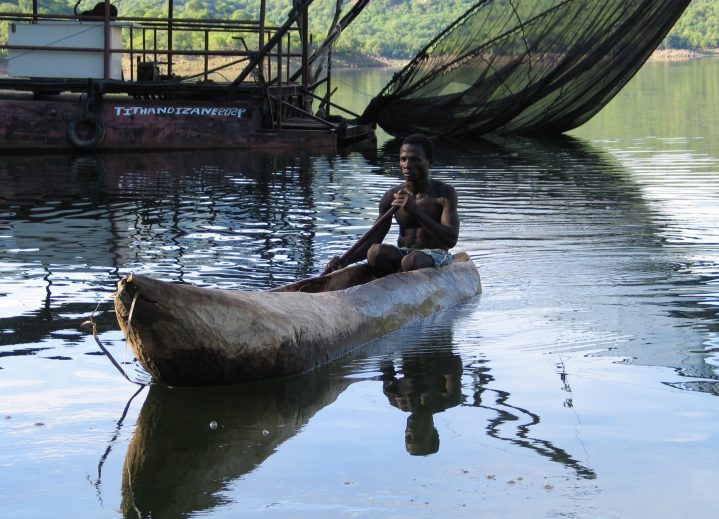 Freshwater Conservation and WASH
ABCG is reducing watershed degradation and improving the health of freshwater ecosystems through linking freshwater conservation and water, sanitation, and hygiene (WASH). In response to human-induced threats to biodiversity and freshwater resources in Africa, ABCG partners, CI and JGI brought together conservation and development actors to address these multisectoral issues and develop solutions for improved human and ecosystem health in sub-Saharan Africa.
This led ABCG on journey to promote integrated freshwater conservation and WASH (FW-WASH) through building the evidence base for FW-WASH, creating tools for implementers, and documenting lessons learned from pilots in Uganda and South Africa.
• Linking Biodiversity Conservation and Water, Sanitation, and Hygiene: Experiences from sub-Saharan Africa
• Freshwater Conservation and Water, Sanitation, and Hygiene Integration Guidelines
• ABCG Freshwater Conservation and WASH Monitoring and Evaluation Framework and Indicators
• The Convergence Factor: Lessons from Integrating Freshwater Conservation and WASH in Africa
• Freshwater Conservation and WASH Advocacy Strategy Workshop Facilitator's Guide – Appendix 1; Appendix 2; Appendix 3; and Appendix 4
• Lessons learned from application of the Advocacy Strategy pilots in Uganda and South Africa
ABCG formed a FW-WASH Community of Practice to share practical, ground-level experiences, and applicability of both implementation and monitoring and evaluation tools. By developing a collective 'know-how' among practitioners in the field, knowledge sharing improves and better informs integrated approaches to freshwater conservation and WASH. Please connect with the FW-WASH Community of Practices via its LinkedIn Group.
The 2021 IUCN World Conservation Congress set the nature conservation agenda for the next decade and beyond and had a strong focus on post-COVID recovery, the biodiversity and climate crises, and on the role and rights of indigenous peoples in conservation. ABCG organized a number of events on, land use planning, climate change, integrating freshwater conservation and Water, Sanitation and Hygiene, and Population, Health and Environment.
Read More