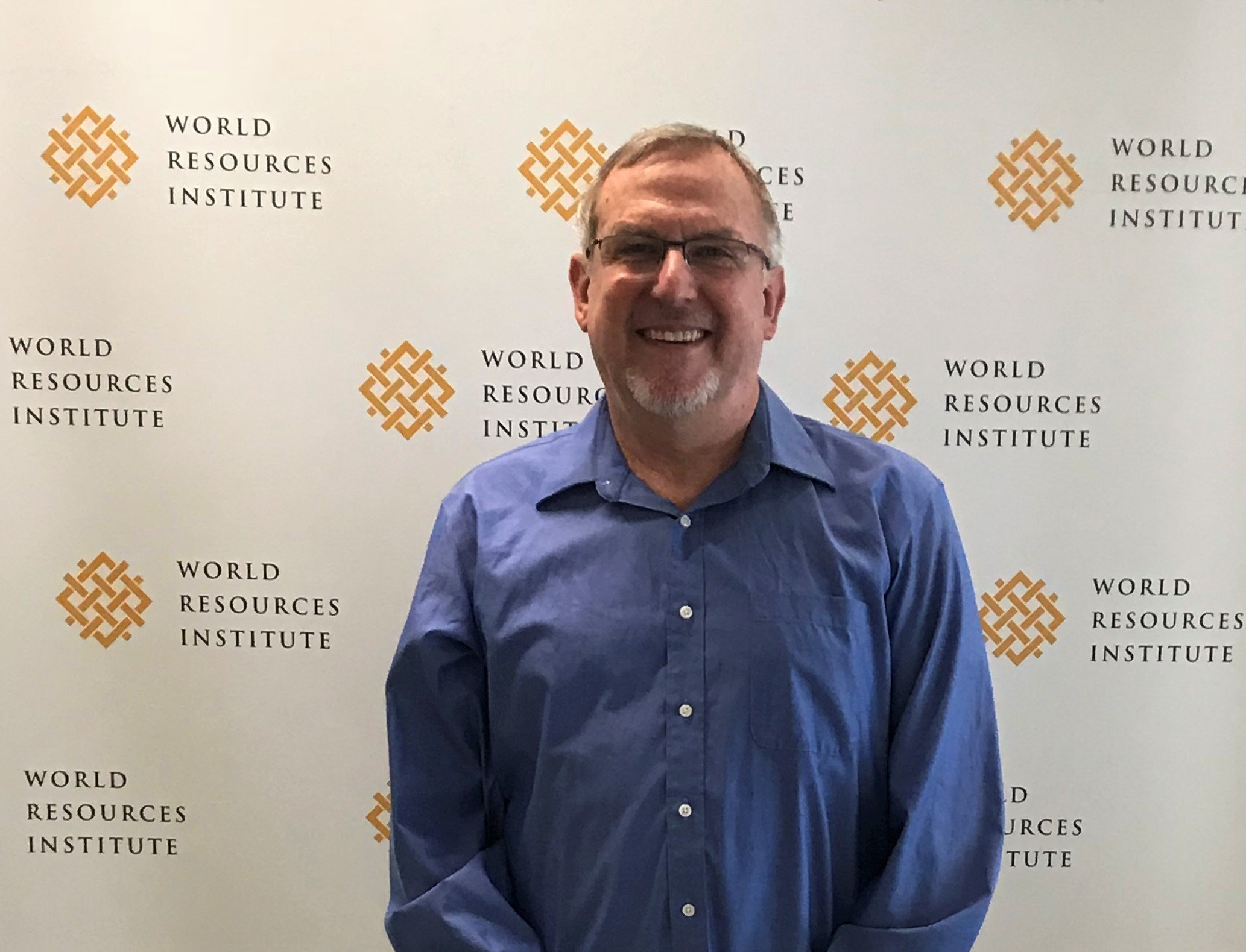 Peter Veit's interest in nature dates back over 45 years ago. As a young boy he enjoyed interacting with animals and had always thought of a career in conservation. It was this interest that drew him to study animal behaviour, specifically marine mammals (elephant seals, spinner porpoise and humpback whales), for his undergraduate studies at the University of California, Santa Cruz.
A Student of Dian Fossey
Soon after completing his undergraduate studies, Peter was fortunate to meet a professor who introduced him to Dian Fossey. An opportunity not to be missed, he proceeded to Rwanda and worked as a research assistant at the Karisoke Mountain Gorilla Research Center in the Virunga Volcanoes. Here, he continued studying animal behaviour but this time on mountain gorillas. This unique opportunity of working with Dian, marked one of his career highlights in conservation. Peter considers the Virunga Volcanoes among the most magnificent places that he's been to!
Peter later served as the Acting Director of the Karisoke Mountain Gorilla Research Center until 1981, when he went back to the United States to study human ecology for his graduate studies at the University of California, Davis. Upon completion of his graduate studies, he won a Fulbright scholarship that saw him spend over a year in Sierra Leone.
From an early age, Peter has always been discouraged by fortress conservation, an approach where land is set aside for specific biodiversity services and people are not allowed to use their traditional land. His interests have been in community-based conservation. It is this interest that has shaped most of his conservation career. In this approach, local people play a key role in protecting their own natural resources while they continue to enjoy the cultural and livelihood benefits that are found in nature.
In 1988, and with vast experience and knowledge in community based natural resource management, he joined the World Resources Institute (WRI). At WRI, he has been involved in projects that focus on community conservation and development issues in Africa, Latin America, and Asia. Peter is currently the Director of the Land and Resource Rights Initiative, this Initiative seeks to strengthen land tenure and natural resource rights of rural people and communities.
Involvement with ABCG
Peter is among the founding group of conservationists that came together to form the Africa Biodiversity Collaboration Group (ABCG) in the late 1990s. Recognising that there was very little collaboration that existed among conservation professionals, ABCG was initiated as a vehicle that would enable conservationists to come together and discuss priority issues, while exploring areas where they can pull resources together and jointly address issues for greater impact. He also represents WRI on the ABCG steering committee team that is charged with providing strategic guidance and direction of the group.
His expertise in community-based conservation and development contributed to the formalization of the ABCG Land and Resource Tenure Rights working group that he led from 2015 to 2018. This working group developed and tested various strategies that place greater land and resource management authority in the hands of local resource users, creating incentives for them to exercise their power in ways that are consistent with biodiversity conservation and sustainable use of renewable resources.
This ABCG working group has successfully implemented strategies that are helping local communities to secure and manage their traditional lands. For example, in the Kabobo Wildlife Reserve, Democratic Republic of the Congo, the group has successfully supported the Tanganyika Provincial Government in the Democratic Republic of the Congo to gazette this Reserve, and engaged the local community to develop and implement a co-management model of the reserve. In Western and Southern Tanzania, ABCG has created favourable conditions for the recognition of community and customary rights over land and natural resources through activities such as issuance of individual and group Certificates of Customary Right of Occupancy.
As ABCG embarks on a new project phase (2019-2020), he sees many new opportunities that are emerging especially in the area of Community Based Forestry Management (CBFM), where the community actively takes part in managing the forest. This has been informed by activities carried out in the previous phase of ABCG which looked at community forestry in Tanzania and other areas, providing evidence on the need to do more. ABCG members have committed to prioritize CBFM in the new phase, which he looks forward to being part of.
Peter notes that a key achievement for ABCG has been to initiate the collaboration that we currently see among major conservation organizations working in Africa. Something that wasn't there in the past. Additionally, ABCG has also brought to the front important conservation issues such as Freshwater Conservation and Water, Sanitation, and Hygiene, Family Planning, and Smart Law Enforcement, that weren't prioritized in the past.
The value of bringing diverse insights and partnering together has greatly been appreciated by ABCG members and partners through the years. Peter has witnessed this, and more so the ability to achieve greater impact through the coalition's activities. He sees the need to further bring together multi-sectoral actors to work together in conservation issues, and has been championing the dialogue on land rights issues to land rights organizations that is just beginning.
Meet more ABCG coalition members here: 
Conservationist Peter Apell Shares on Integrating Social Development and Environmental Management
Conservationist Michelle Wieland Talks of the Importance of Community Engagement in Protecting Biodiversity
Photo: Peter Veit. Photo Credit: ABCG