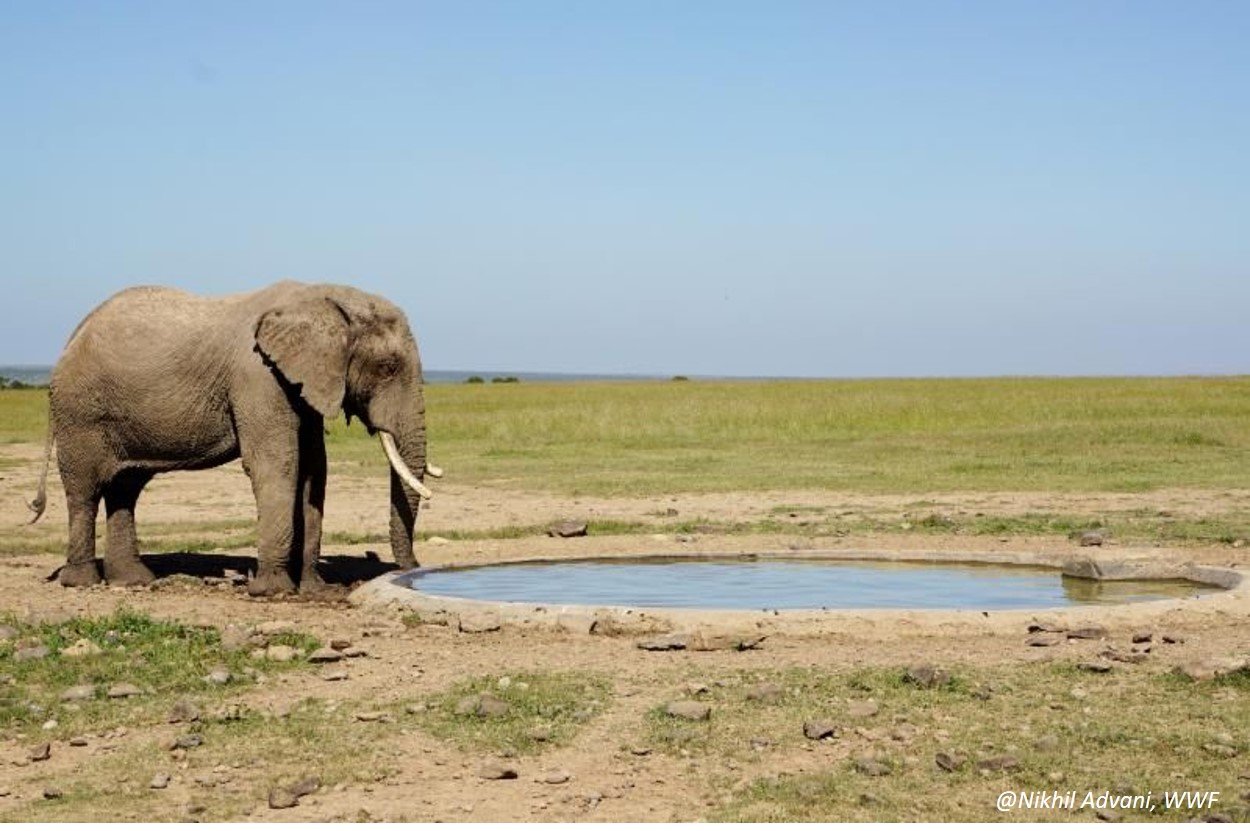 On April 22, 2020 the world celebrated Earth day, marking its 50th anniversary. The event reminded us the great task that we have as humanity of protecting our environment. This year's celebrations come at a point in time when the world is fighting the effects of Corona virus, a global pandemic that has demonstrated how our survival on earth is very much dependent on how we take care of our planet. Scientists further warn that future pandemics could even be deadlier if we don't take action now and protect our environment.
This news round is a compilation of insights and opinion pieces on the importance of nature protection amidst the pandemic shared by experts working in ABCG member organizations and other partners.
One of the assured ways for protecting ourselves against the pandemic is through proper hand washing and sanitation. Two ABCG's FW-WASH task members from Conservation International, working on activities to integrate freshwater conservation (FW) and Water, Sanitation and Hygiene (WASH) so as to improve both conservation and human health outcomes, reflect on the current pandemic and their work.
Time to renew the relationship between people and nature
Earth Day comes at a time when we are in the midst of the COVID-19 global health crisis that has infected over 2.5 million people and killed over 175,000 people worldwide. Today's health crisis highlights the urgent need for an in-depth reflection on the relationship between human beings and nature, the risks associated with current economic development pathways, and how we can better protect ourselves and enhance our resilience to future pandemics. Today on Earth Day, we call on African leaders to come together to secure a New Deal for Nature and People that prioritises a coordinated approach across human and environmental health. Source, medium.
Conservation in crisis: ecotourism collapse threatens communities and wildlife
From the vast plains of the Masai Mara in Kenya to the delicate corals of the Aldabra atoll in the Seychelles, conservation work to protect some of the world's most important ecosystems is facing crisis following a collapse in ecotourism during the Covid-19 pandemic. Throughout the pandemic, scientists have repeatedly urged humanity to reset its relationship with nature or suffer worse outbreaks. But the economic consequences of the Covid-19 lockdown have raised fears of a surge in poaching, illegal fishing and deforestation in life-sustaining ecosystems, with tens of thousands of jobs in the ecotourism sector at risk around the world. Source, the guardian.
To prevent the next pandemic, we must transform our relationship with nature
The transmission of zoonotic diseases from animals to humans has long been recognised as a serious threat by global health experts. Studies show that 75% of all emerging diseases come from wildlife, with recent years witnessing the emergence of SARS (from civet cats), MERS (from dromedary camels) and Ebola. In order to prevent the next pandemic, then, it is crucial that we greatly reduce the opportunities for viruses to jump from animals to people. First and foremost, the loss and degradation of natural habitats must be recognised as a key driver of emerging infectious diseases from wildlife. Source, medium.
Conservationists fear African animal poaching will increase during COVID-19 pandemic
The coronavirus pandemic has disrupted tourism the globe over, grounding travelers and shutting down nonessential businesses. For Matt Brown of the Nature Conservancy, that spells trouble for the wildlife the environmental organization works to protect. Until now, tourism was on the rise in Africa. Some 67 million tourists visited Africa in 2018, up 7% from the year before, according to the World Tourism Organization's latest international tourism report. But in recent weeks, tourism — along with life as hundreds of millions of people know it — has ground to a halt across Africa. Source, abcnews.
Quarantining also means caring for our great ape relatives
Gorillas and other great apes are particularly susceptible to pathogens from humans, and the coronavirus responsible for COVID-19 poses a very serious risk to their survival. Protecting our closest wild relatives and closing wildlife markets for human consumption are both critical steps towards ensuring healthy futures for all, writes Elizabeth L. Bennett, Vice President for Species Conservation, Wildlife Conservation Society. Source, IUCN.