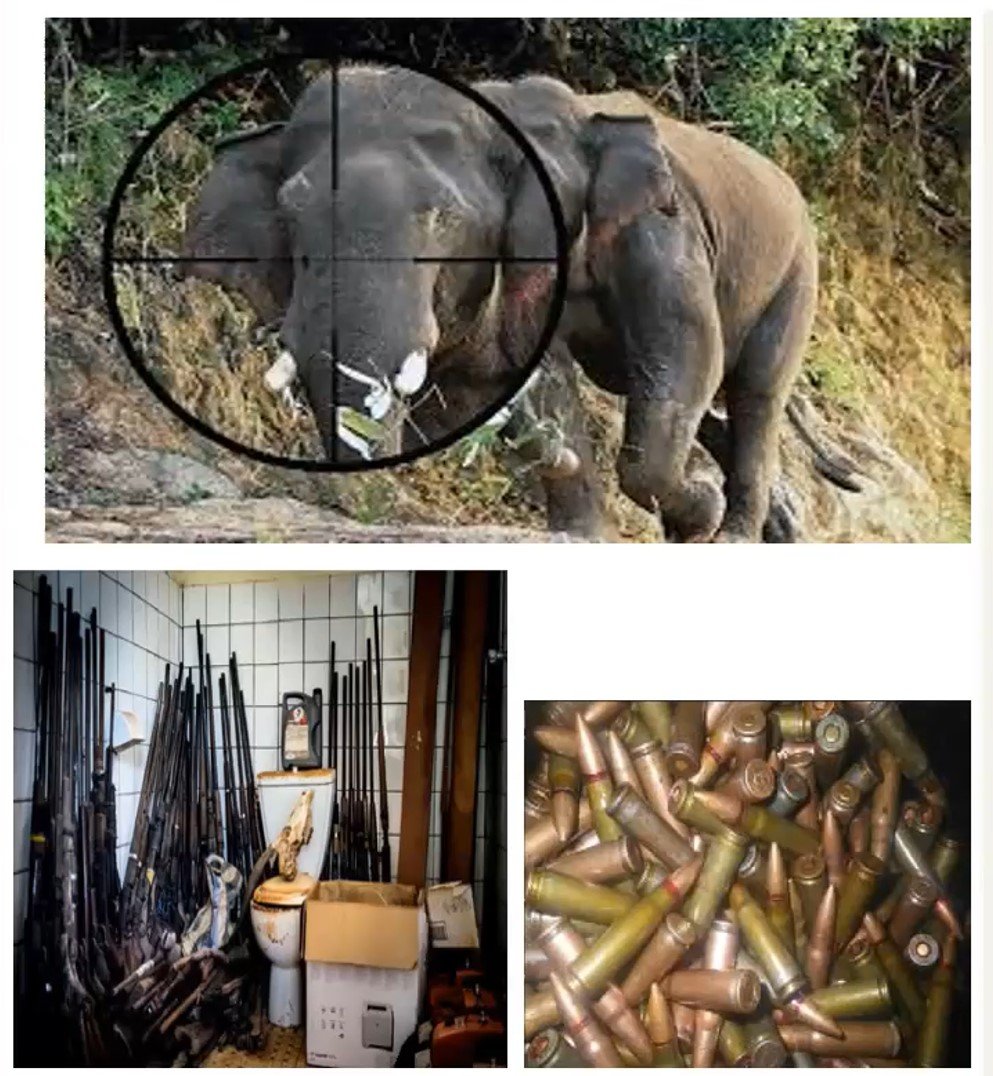 Illegal wildlife crime continues to pose serious threats to wildlife populations. It is organized wildlife crime that strengthens criminal networks, poses risks to peace and security, and threatens nature-based tourism and the communities which depend on it. It has contributed to the decline of many wildlife populations, and Central Africa has not been spared, the forest elephant is especially in danger.
Central Africa has experienced a 62% forest elephant decline between 2002 and 2011 due to commercial poaching. This gloomy situation doesn't stop there, it has been accelerating over the years with cumulative losses of up to 90% in some landscapes in the region between 2011 and 2015.
'The top 3 largest ivory seizures in Cameroon occurred in the past 2 years totaling more than 500 ivory tusks. With the current rate, local or even national extinctions of forest elephant populations are expected within the next 5 to 10 years' said Alain Ononino, Policy Lead for the Central Africa Wildlife Crime Programme at the World Wide Fund (WWF), at an Africa Biodiversity Collaborative Group hosted presentation on February 01, 2019.
A New and Holistic Approach to Fight Poaching
WWF has been working on piecemeal approaches to fight illegal wildlife crime such as providing technical and financial support to the wildlife agents to carryout patrols that does not adequately address the problem. The numerous challenges in fighting illegal wildlife crime, and the alarming number of animals being poached, necessitate a new kind of thinking to fight illegal wildlife crime. Further, there is still a significant high elephant population in the central Africa region that need protection. With this in mind, WWF is now shifting its approach in its anti-poaching and law enforcement efforts, from the current response to a more holistic approach. In this new way of working, WWF is working on holistic approach that involves working simultaneously on six pillars to realize zero poaching. These six pillars include: Assessment, Technology, Capacity, Community, Prosecution and Cooperation.
For more on these pillars, click below to watch the presentation webinar recording:
Featured Speaker
Alain Ononino is a Cameroonian lawyer who started his career in wildlife law enforcement support and the fight against corruption in 2007 with The Last Great Ape Organization (LAGA). After seven years with LAGA, he joined WWF as the Law Enforcement Coordinator for Cameroon and is currently the Policy Lead for the Central Africa Wildlife Crime Programme.
This event was hosted by The Africa Biodiversity Collaborative Group as a part of its Washington DC speaker series, which aims to foster information exchange and lessons sharing among cross-sector practitioners. To participate as a featured speaker, please contact Evelyn Namvua at enamvua@abcg.org and view the Guidelines to Speakers here.