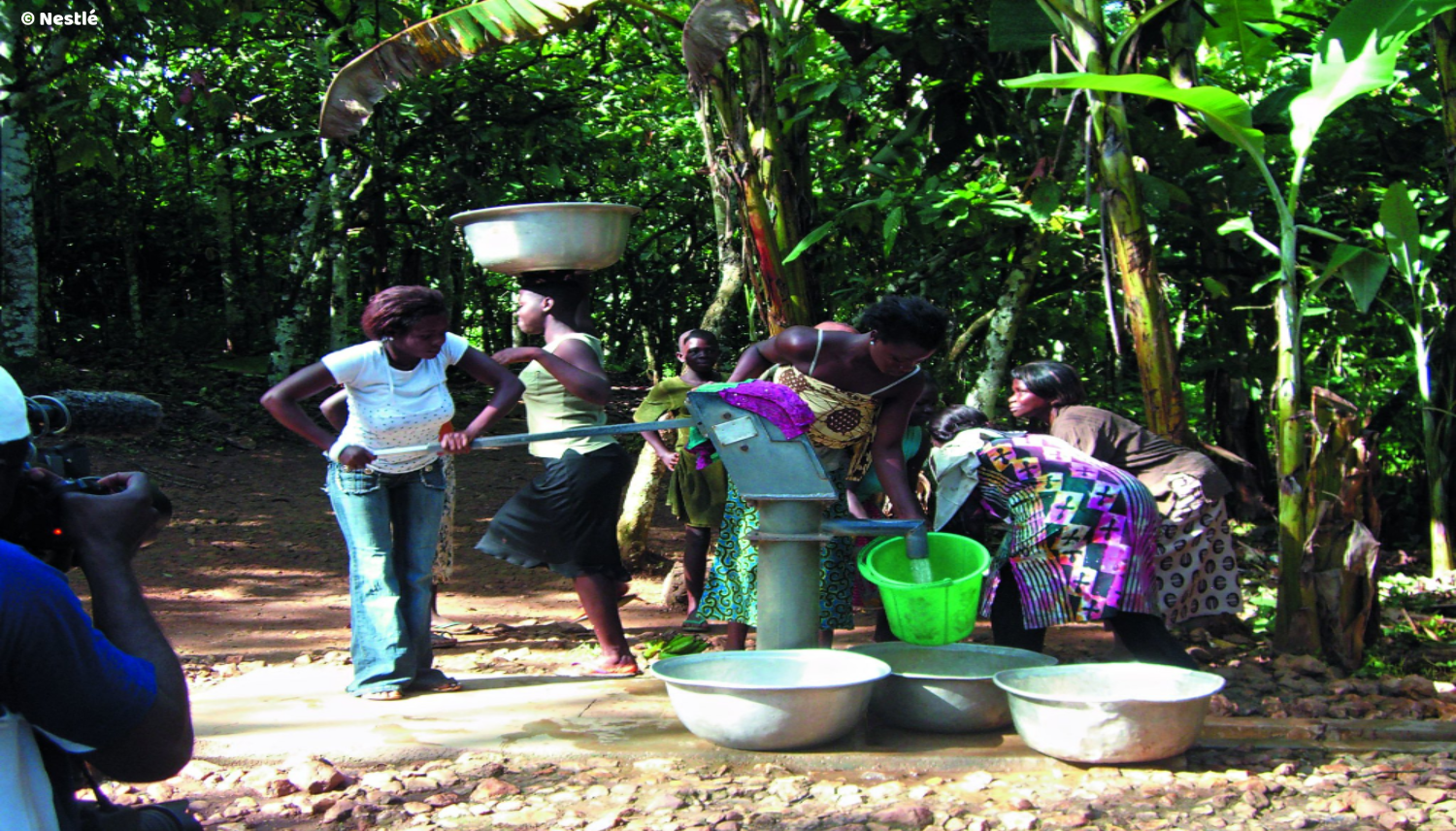 Across sub-Saharan Africa, millions of people lack access to clean water and sanitation. ABCG and multisectoral partners strive to reduce watershed degradation and pollution which is designed to conserve freshwater ecosystems and improve efficient use of dwindling water resources due to climate change.  The aim is to increase access to clean water and improved human health.
Advocacy plays an important role in implementing successful initiatives and policies that link conservation to human health. While multisectoral initiatives have been gaining attention in recent years, there are still many policy platforms that fail to recognize these complex links.
In response to this gap, the Africa Biodiversity Collaborative Group (ABCG), and IRC (a Dutch WASH Think and Do Tank) and Conservation International (CI) created the "Freshwater conservation and WASH advocacy strategy workshop facilitator's guide."  Via a four-day workshop, participants learn eight steps for designing an effective advocacy strategy and craft their own customized approaches.
Because the original guide was designed for in-person workshops, CI, IRC, and ABCG created a virtual course "Advocating for Ecosystems and WASH" to adapt the approach to COVID-19 precautions. The course draws from the "ABCG FW-WASH advocacy strategy workshop facilitators guide" and IRC's WASH System Academy specialist course "Advocating for Universal WASH Services" as well.
In September 2021, a pilot cohort of eight water and health professionals from Cameroon, Liberia, Kenya, and Tanzania completed the three-week virtual course. The aim was to see how these resources adapted to the virtual space and if they were effective in building capacity of individuals working on the nexus of WASH and ecosystems to increase their impact by adding advocacy to their programmatic approaches.
In the course evaluation, all participants endorsed its effectiveness, with one student sharing, "The advocating for ecosystems and WASH blended learning course was very useful in terms of advocacy, creating links with other participants, hearing from resourceful course facilitators and laying a foundation to do advocacy. Having benefited from the course, I feel confident disseminating the knowledge gained to others and applying it in my daily operations as a policy and advocacy officer. All this based on evidence and science."
It is undeniable that this course creates a clear path for those advocating for changes in policy, planning, and financing to learn from each other in a more coherent and streamlined manner to bring about change for the improvement of the health of people and nature.