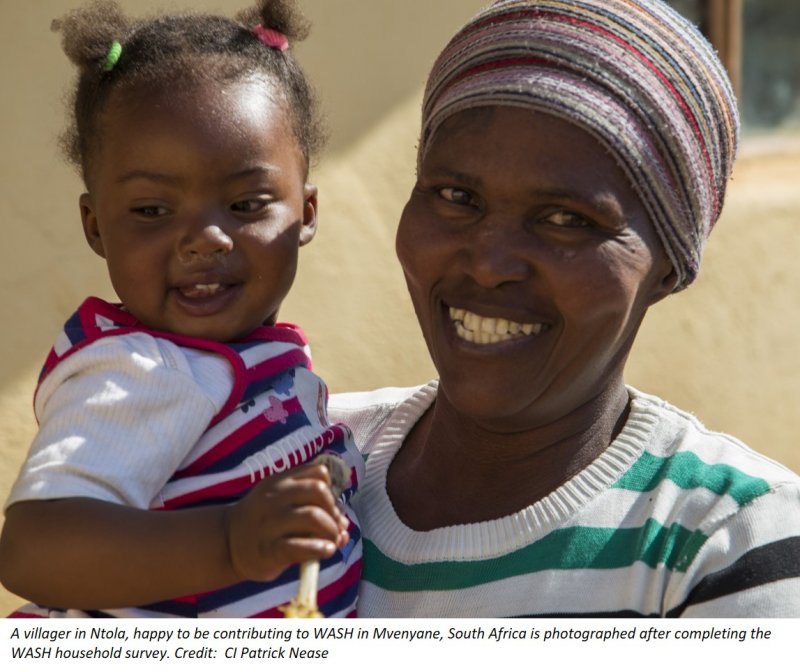 Women play critical land and natural resource management roles. According to a 2017 ABCG One Health report, "based on gender differentiated roles, women are primarily responsible for care work that occurs in the domain of the home, including cooking, cleaning and caring for children and the elderly. Their high influence over water usage at the household level means they are most responsible for seeking and securing water resources. Women all over the world experience a far greater burden than male counterparts in terms of water collection, storage, and protection".
However, these roles are typically unrecognized or undervalued. Minorities and disadvantaged groups are integral to local conservation constituencies. Therefore, the role of these groups is especially important to consider in the construction of sustainable conservation strategies.
In working to ensure that women's role are fully recognized, ABCG is employing a participatory approach that seeks to provide improved access to opportunities (meetings, workshops, decision making on natural resource use, etc.) for women and vulnerable groups. This includes ensuring that gender considerations are included in project design and implementation. By integrating gender dimensions in all thematic and cross-cutting program components, ABCG aims to more explicitly address the issues that limit the ability of women and vulnerable populations to participate fully in conservation and natural resource management.
ABCG's gender thematic activities include two objectives, first, to promote a favorable institutional and policy environment for mainstreaming gender equality and social inclusion in biodiversity conservation, and second, to enhance capacity of partners and stakeholders to enable women and socially excluded groups to claim their rights in natural resource management.
In order to ensure that this pillar of work is efficiently addressed throughout all working groups, an ABCG task force with members from Conservational International, the Jane Goodall Institute and World Wildlife Fund organized a workshop in August 2019. The workshops covered the following areas:
Know basic concepts of gender (What)
Understand the role of gender in effectiveness and sustainability of conservation initiatives (Why)
Know the process of effective incorporation of gender at the design and implementation phases of a project (How)
Describe how basic gender concepts relate to ABCG overall goal and respective task objectives – land use planning, climate change, community-based forestry, and global health (freshwater conservation and Water, Sanitation and Hygiene and Population, Health and Environment)
Identify gender integration process and specific activities per task
Select one gender indicator per task group
In addition, ABCG is working to see that gender indicator are incorporated into its activities. These indicators are built around the learning questions: Does the increased focus on gender-related activities during work planning, monitoring and team training, lead to an increase in gender integration of critical actors/stakeholders in project activities? And, Does the increased representation by women in project activities lead to improve women leadership to get involved in decision-making roles in community-based groups/committees/others, etc.
Gender is an important component of development interventions because of the different roles and responsibilities men and women have in the household and community, and the different needs, access and control to the different natural resources. The integration of women's needs and input within conservation is therefore critical to achieving successful outcomes.