Biodiversity in African savannas is increasingly threated from extensive habitat loss, grazing, resource extraction and agriculture. A team of researchers and educators from The University of Florida, The University of Swaziland and The Organization for Tropical Studies discussed how they are addressing these issues at an Africa Biodiversity Collaborative Group speaker series held on May 9, 2017 at the African Wildlife Foundation, Washington, DC.
The team has two primary goals: 1) conducting research to help prevent biodiversity loss, and 2) use the research as a platform for developing human capacity.
The team is currently working on two long-term research projects examining the influence of abundant megaherbivores and agricultural landscapes on faunal biodiversity. One major hypothesis for balancing agricultural production with biodiversity and ecosystem functioning is the habitat heterogeneity hypothesis. This hypothesis states that by promoting heterogeneity (i.e. variation and variability of habitats) of land uses in agro-landscapes, there will be net benefits to biodiversity and ecosystem functioning. Through this research, they have found that although bird and ants responded positively to increased landscape heterogeneity other taxonomic groups did not, suggesting that the landscape heterogeneity cannot be broadly applied as a conservation strategy. Examining the influence of megaherbivores on biodiversity showed a clear linked megaherbivore induced changes in vegetation to changes biodiversity. At high densities megaherbivores (prominently elephants) led to broad scale declines in the richness, diversity and ecological functionality of multiple faunal communities. Alternatively, in absence of megaherbivores increased canopy cover also created conditions that led to broad scale decline of faunal taxonomic groups.
Through their research the team has trained 12 Swazi student leading to 7 master's degrees, enrollment in 3 international PhD programs and 2 full time jobs in conservation. Additionally, they have trained 18 South African environmental monitors, who now use their newly acquired skills to understand environmental changes in economical and politically disadvantaged communities.
Click here to listen to the event's webinar recording
Featured Speaker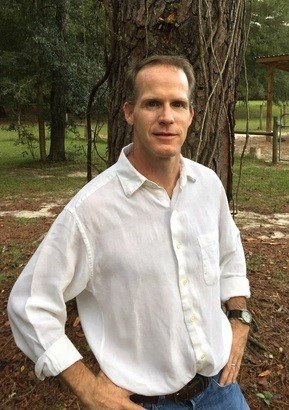 Dr. Bob McCleery is an Associate Professor in the Department of Wildlife Ecology and Conservation at the University of Florida. After completing his undergraduate from Cornell University he spent 2 years in Swaziland with the United States Peace Crops. He received his M.S. and Ph.D. in Wildlife and Fisheries Sciences from Texas A&M University. As a professor Dr. McCleery's research has focused on understanding how wildlife respond to anthropogenic driven changes and maintaining wildlife communities and populations that foster healthy ecosystems. As part of his research he has published over 75 peer-reviewed manuscripts and book chapters and supervised 13 Ph.D. and 17 M.S students. He is the founder and co-director of the Savanna Research Center in Swaziland and was recently recognized as the University of Florida's International Educator of the year.