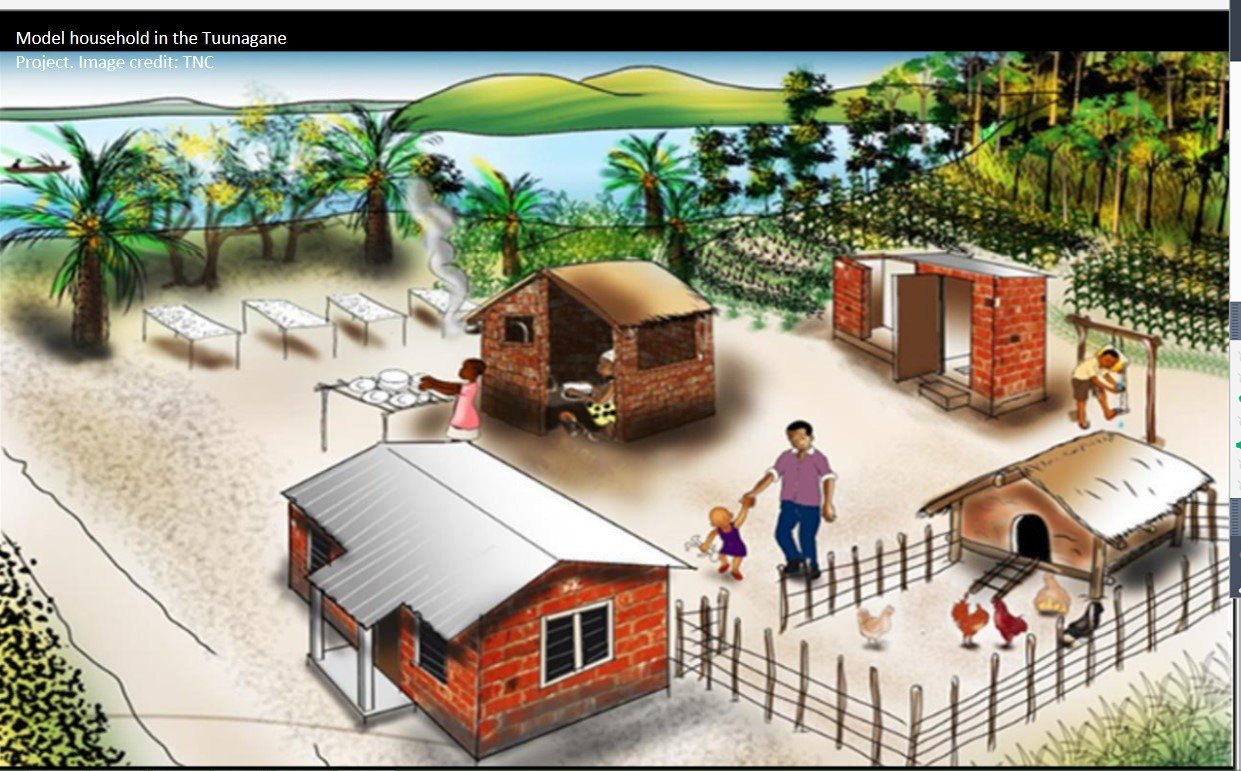 Poor access to health care, limited livelihood opportunities, and unsustainable use of natural resources are some of the pressing challenges in Lake Tanganyika in western Tanzania that the Tuungane project is addressing.
Tuungane means 'let's unite' in Kiswahili, and that is what this project does; it unites The Nature Conservancy, Pathfinder International, local governments, and local communities into an integrated project that simultaneously addresses maternal, reproductive and child health and natural resource management.
On September 5, 2018, Josaphat Mshighati from Pathfinder International and Lukindo Hiza from The Nature Conservancy while presenting on, Integrating Conservation, Health, Water, Sanitation and Hygiene to Support Families, Fisheries and Forests, shared on how the project is building healthy families, securing fish stocks and wildlife habitat, and enabling the local community to adapt to climate change.
Event Resources
Click below to watch the webinar recording from the event and here to view the presentation slides.
Featured Speakers
Lukindo Allan Hiza, Tuungane Program Director, The Nature Conservancy
Lukindo Hiza is an experienced Program Management Practitioner, Trainer and Facilitator. He spent years in designing and managing Integrated Community Natural Resource Conservation Programs. He is a Co-founder of Great Africa Food Company (GAFCo) which is a Climate Smart Company that promotes sustainable Climate Smart Agriculture Business. Currently he leads an Integrated Population, Health, Community Conservation Program popularly known as Tuungane or "Let us Unite" in Western Tanzania in area named Greater Mahale Ecosystem (GME), that focuses on Population, Health and Environment (PHE). Lukindo is a PhD Student (Natural Resource Economics), a holder of Master's in Business Administration (Honours), B.Sc. Wildlife Management (Honours), Professional Program Management Certificate, Program Leadership Certificate and Bullet Proof Management Certificate. The former World Vision Tanzania Country director named him as "A leader by nature" and others named him extra energetic leader with both red and green colors meaning that he is Outcome and People focused at the same time. Lukindo likes critical thinking and critical challenging.
Josaphat Mshighati, Director for Advocacy & PHE, Pathfinder International, Tanzania
Josaphat Mshighati – A Tanzanian political science and linguistics trained teacher who has gradually grown into development management specialization and currently engaged in EAC regional, national and district level Health and Family Planning Advocacy through PHE and Demographic Dividend. He has led Governance & Accountability programs with Oxfam (National Governance Coordinator), SNV Netherlands Development Organization (Civil Society Strengthening Advisor); ActionAid (Head of Programs & Policy) and Sikika (Head of Programs). He has further managed Peace Building & Conflict Transformation Capacity Building programs as well as Food Security & Women's Economic Empowerment program for the Government of Liberia under UNDP Liberia (2007-2011). He is currently the Director for Advocacy & PHE for Pathfinder in Tanzania. Josaphat holds a Master's Degree in Development Management from Ruhr University Bochum, Germany and a Bachelor degree in Arts (Political Science) with Education from University of Dar es Salaam, Tanzania. He has a certificate in Social Accountability Monitoring from the Centre for Social Accountability, Rhodes University, South Africa and Security in the Field Certificate from the UN. He is member of the Tanzania PHE Network; member of the EAC PHE Technical Working Group and a member of Social Accountability Monitoring Community of Practice. He enjoys plural politics and community work.
This event was hosted by the Africa Biodiversity Collaborative Group as a part of its Washington DC speaker series, which aims to foster information exchange and lessons sharing among cross-sector practitioners. To participate as a featured speaker, please contact Evelyn Namvua at enamvua@abcg.org and view the Guidelines to Speakers here.