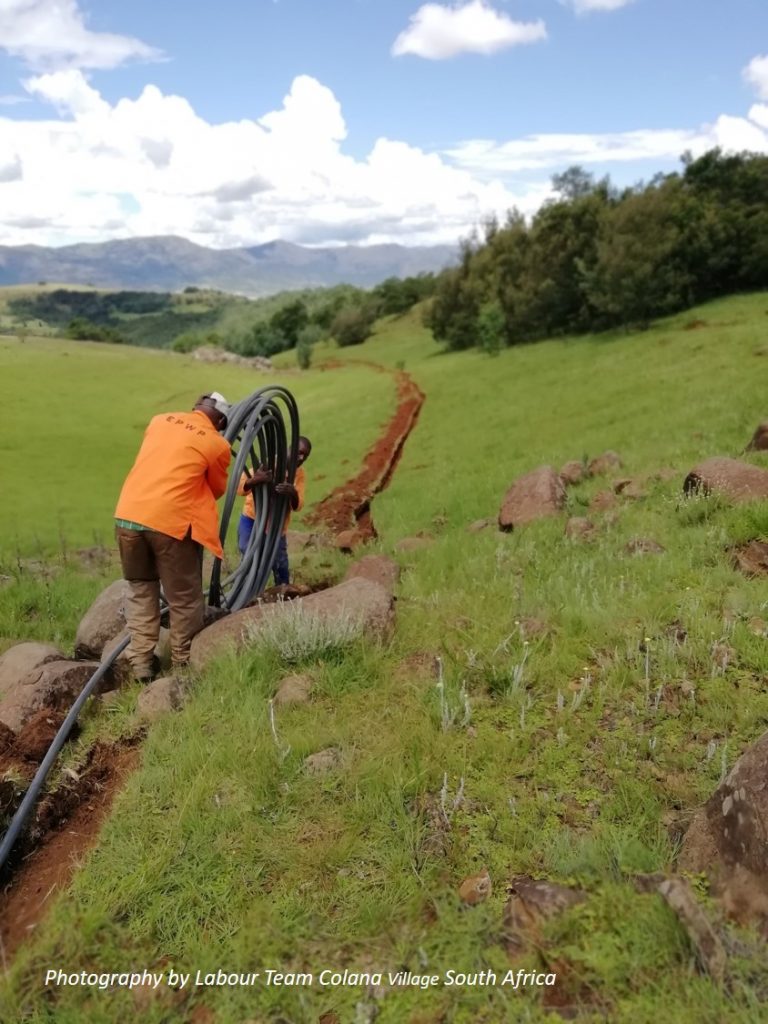 The Africa Biodiversity Collaborative Group (ABCG) has launched a new report, Translating Projects to Policies: Lessons Learned Applying the FW-WASH Advocacy Strategy Methodology in South Africa and Uganda.
This report provides lessons learned in the implementation of advocacy strategies. It comes after ABCG partners Conservation International (CI), CI's local affiliate Conservation South Africa (CSA), and the Jane Goodall Institute (JGI) developed the Freshwater Conservation and WASH Advocacy Strategy Workshop Facilitator's Guide through the collaboration of IRC, a WASH think-and-do tank. And a year of pilot testing advocacy strategies developed in South Africa and Uganda.
The authors identified the following seven overarching lessons from the implementation of the advocacy strategies in Uganda and South Africa:
1. The advocacy process requires flexibility and openness to emerging opportunities
2. Advocacy leads should understand the formal and informal decision-making structures
3. Reaching the target audience requires careful preparation
4. Evidence and data bolster the advocacy process effectiveness
5. The need to implement can manifest itself at any moment
6. Constantly revisit the strategies, adjust, and get better, and
7. Work with multisector partners to reach your goals.
The report notes that "advocacy plays a central role in creating and sustaining momentum for progress on conservation and human health policies. While multisectoral initiatives have been gaining attention in recent years, there are still many policy platforms that fail to recognize the critical links between human and ecosystem health. This includes comprehensive water policy that links freshwater ecosystem conservation with WASH planning and infrastructure maintenance".
Advocacy is a critical step in enabling FW-WASH management and must be closely tied to on-going stakeholder engagement and field implementation of freshwater management strategies (Walter et al., 2020).
Since 2015, ABCG has provided methodological guidance to advance a vision that incorporates health outcomes into biodiversity conservation and sustainable development in Uganda and South Africa. Building on the momentum created by successful FW-WASH demonstration models over the years, CSA, CI and JGI saw a need to translate these on-the-ground successes into policy action that promote integrated water policies. This activity enabled the project teams to scale up their work through influencing key stakeholders and local government to adopt FW-WASH best practices through the creation of appropriate policies that addressed funding or planning challenges (ABCG 2019).
These lessons underscore the importance of carefully crafting clear, useful, and creative messaging as the fundamental first step to improving conservation and health policies. African conservation, health, and development practitioners are encouraged to unite and collectively design messaging and activities to urge donors, policymakers, and colleagues to safeguard African biodiversity and human health.
Click here to download the report: Translating Projects to Policies: Lessons Learned Applying the FW-WASH Advocacy Strategy Methodology in South Africa and Uganda. 
Click here to listen to the webinar recording of the report launch
About ABCG FW-WASH
Improvement of the health of freshwater ecosystems is one of the Africa Biodiversity Collaborative Group's (ABCG) key focus areas. In support of the USAID Biodiversity Policy, the ABCG FW-WASH task is linking freshwater conservation and water, sanitation, and hygiene (FW-WASH) to proactively engage diverse, local community actors in advocacy efforts for improved policies