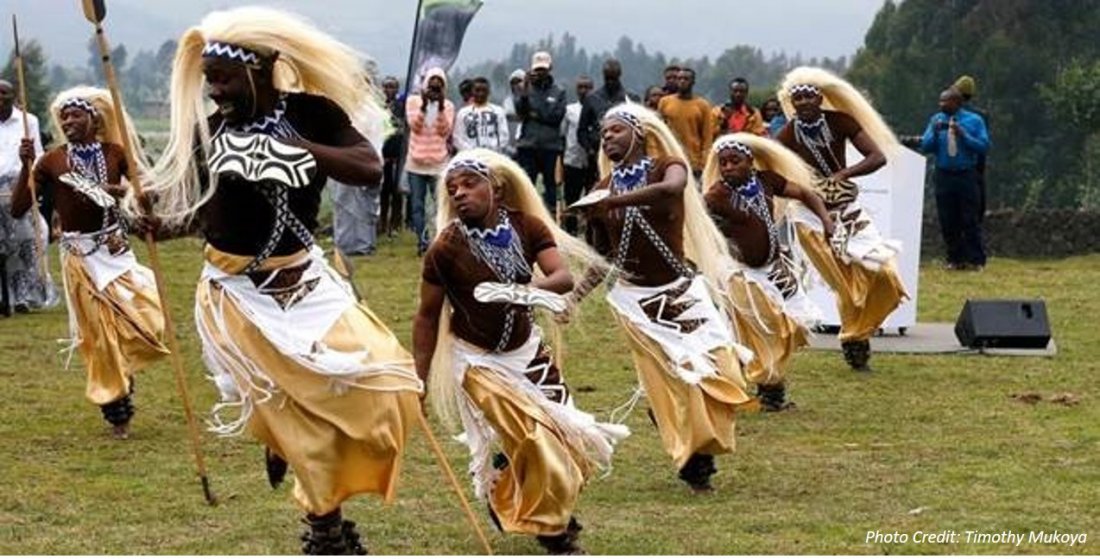 The Africa Biodiversity Collaborative Group (ABCG) has received a new award from the U.S. Agency for International Development (USAID), continuing its long running partnership to bring together conservation actors to jointly identify and implement solutions to address critical threats to biodiversity in Africa. This new two-year award, ABCG III: Collaboration for African Biodiversity, will support an expanded ABCG coalition to implement a strategy to capitalize on ABCG's collective strengths for enhanced collaboration at scale.
Owing to USAID's long-term support, ABCG has become an established thought leader in creating innovative conservation solutions by fostering collaborative and adaptive learning opportunities that help practitioners improve, scale and replicate, while generating valuable user-driven knowledge that is disseminated globally. Through this new award, ABCG will continue the development and expansion of its partnership model in Africa to better support the continent's growing conservation community by strengthening collaboration with African institutions, diversifying its funding model, and adopting new structures and operational procedures. "USAID's investment in institutional development will support an updated approach to thought leadership, knowledge management, and outreach suited to drive collaboration on the conservation of Africa's wildlife in the modern African context," says Rebecca Goodman, ABCG Director.
The objectives of this new phase are threefold: 1) Strengthen African partner institutions and incorporate them more systematically into ABCG efforts to generate knowledge and influence conservation practice; 2) Focus ABCG's programmatic approach to deliver value for African biodiversity and attract new members, and; 3) Diversify funding sources and increase overall resources to render more sustainable the important roles that ABCG has assumed in support of biodiversity conservation in Africa.
Since the late 1990s, ABCG has pursued a myriad of conservation issues by assessing the critical threats to biodiversity in Africa and determining thematic focus areas. This work has generated a portfolio of innovative conservation approaches that can be practically applied across contexts, and has supported collaboration among ABCG Members and their local partners. In ABCG II (2015-2021), the coalition embarked on the process of developing a new road map that will see ABCG capitalize on its strengths and maximize its contribution to conserving biodiversity in Africa. Through this new award, the coalition will begin to implement the new opportunities defined in the road map that will see it optimize its activities and ensure the sustainability of the coalition.
About ABCG
ABCG is a coalition of seven leading conservation organizations with field-based activities in Africa, including the African Wildlife Foundation (AWF), Conservation International (CI), the Jane Goodall Institute (JGI), The Nature Conservancy (TNC), World Resources Institute (WRI), World Wildlife Fund (WWF), and the Wildlife Conservation Society (WCS). ABCG works collectively to advance the understanding of critical biodiversity challenges and their solutions in sub-Saharan Africa by: Identifying and prioritizing emerging and high-priority conservation issues in the region; Fostering technical and information exchange through partnerships with African institutions and civil society, and; Synthesizing collective lessons from field activities and sharing them with a broader multi-sector community for data-driven decision-making and policy integration.