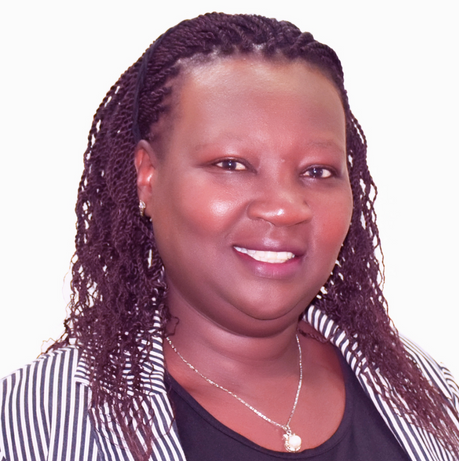 Mary Kuria has recently been appointed as the ABCG Partnership Development Specialist. Mary has over 25 years experience in international development programmes and has, over the last 15 years, specialized in fundraising and grants management.  A Kenyan, Mary has extensive experience in setting up and implementing fundraising systems and supporting the diversification of organizations' funding bases. 
The Africa Biodiversity Collaborative Group (ABCG) is a consortium of seven international conservation organizations with extensive field programs in Africa: African Wildlife Foundation (AWF), Conservation International (CI), The Jane Goodall Institute (JGI), The Nature Conservancy (TNC), Wildlife Conservation Society (WCS), World Resources Institute (WRI) and World Wildlife Fund (WWF). ABCG access the wide-ranging expertise of its members to tackle complex conservation challenges, advance understanding of critical biodiversity conservation challenges in sub-Saharan Africa and work with local communities to create solutions to adapt to these challenges.
As Partnership Development Specialist, Mary will support the organization to develop more effective operation strategies and more sustainable funding. She will support ABCG in partnership development, engagement with key major funders and prospects and oversee progressive improvements in systems for capturing and sharing information and generating successful funding approaches. She will contribute to ABCG's resource mobilization objectives through identification of funding opportunities and in coordination with member organizations, support the development of high quality, compelling solicited and unsolicited grant applications to ABCG's current and prospective public-private development partners.
Prior to joining ABCG, Mary was an independent consultant supporting organizations in strengthening fundraising and grant management systems. Before that, she worked at the Partnership for Economic Policy (PEP) as a Resource Mobilization Manager, and has held various positions with international non-governmental organizations, including Amnesty International, African Economic Research Consortium and ActionAid International, as well as with key institutions, including the Red Cross Movement and UK Department for International Development (DFID/UKAid).
Mary earned her MBA in Strategic Management from the United States International University, Nairobi and has a Bachelor of Arts Degree from the University of Nairobi. She has also undertaken various courses in fundraising and programme management.