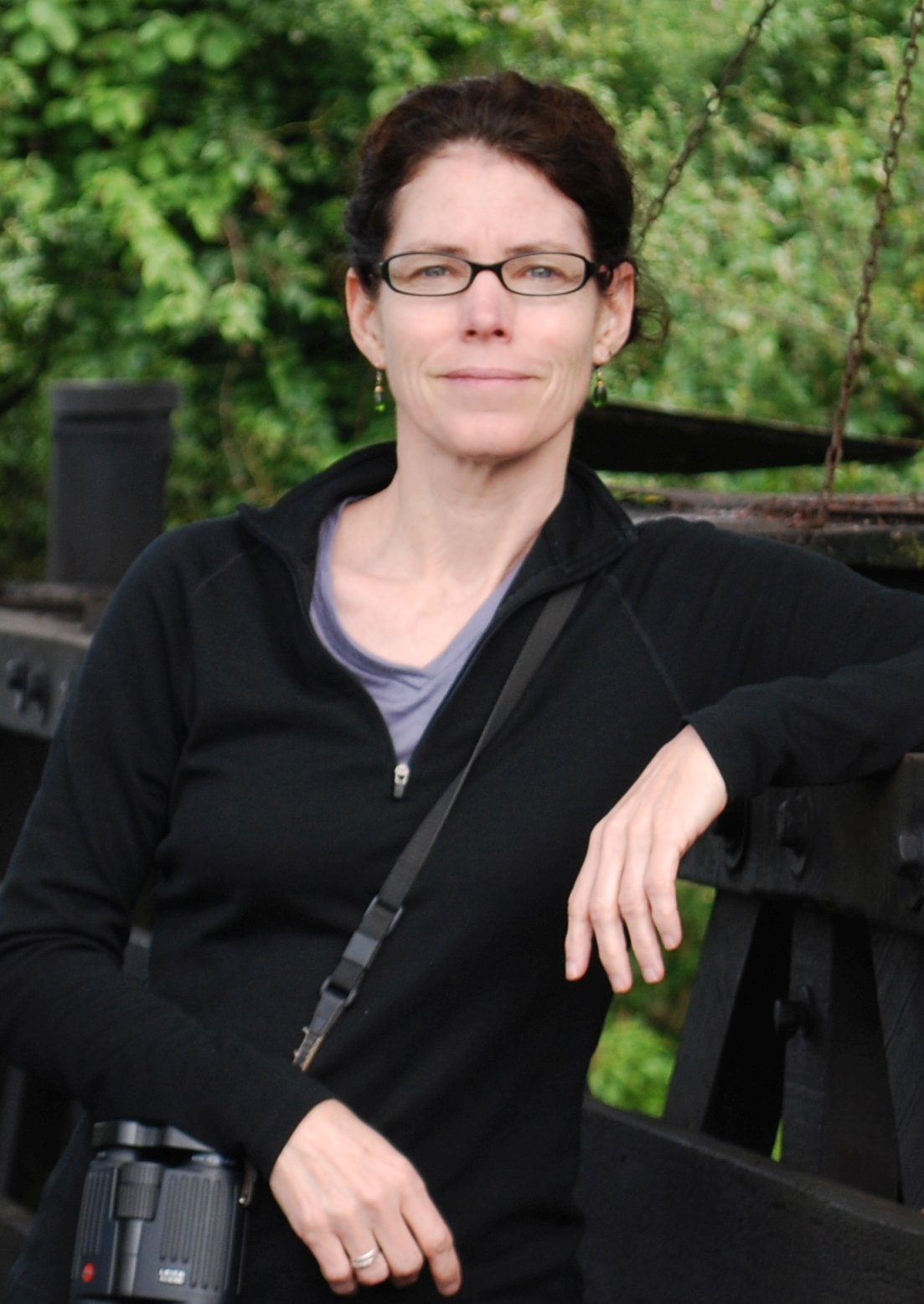 Kimberly Holbrook is Manager of External Affairs, Africa Region at The Nature Conservancy (TNC), and manages TNC's activities in the Africa Biodiversity Collaborative Group (ABCG). She talks to ABCG about her conservation journey and the importance of collaboration in tackling conservation issues. 
What sparked your conservation interests?
I had always been interested in science and, in particular, biology for as long as I can remember. Early in my life, I got the opportunity to travel to Indonesia and many other countries in Asia. During those travels, I became interested in tropical forest ecosystems and the biodiversity that they support. I still remember the first time that I saw and heard a hornbill flying overhead while walking in a forest in Sumatra, Indonesia. This memory later led me to pursue graduate degrees in biology to understand the important role of hornbills and toucans as avian seed dispersers in tropical forests.
How has your career ladder been?
After completing my PhD, I considered the option of continuing research and becoming a professor, but decided that I would be more satisfied pursuing a career in applied conservation and policy. This led me to apply for and receive a Science & Technology Policy Fellowship through the American Association for the Advancement of Science (AAAS) in Washington, D.C. where I was posted at the United States Department of State for two years. Following the fellowship, I worked for the University of California, Los Angeles as a Senior Research Fellow and then, in 2013, I joined The Nature Conservancy (TNC) to work in the Africa program.
For how long has TNC been a member of ABCG and what are your responsibilities in the collaboration?
TNC's engagement with ABCG, dates back to 2007 when TNC joined the group. Upon joining TNC's Africa team, I became responsible for managing our ABCG project and for representing TNC on the ABCG steering committee that includes a member from each of the seven conservation non-governmental organizations.
What activities is TNC tackling in the collaboration?
During the first three years of the current phase of ABCG (2015-2018) we were involved in four activity areas:
Land Use Management: In this activity, we are contributing to the development of spatial planning tools and approaches that can be used by decision makers to develop interventions in land use planning and management. In Gabon, for example, we are providing technical expertise to the government on implementing their land use planning process.
Global Change Impacts: To understand how human responses to climate change indirectly affect biodiversity, we are providing data through field surveys on human adaptive responses to climate change in different countries in Africa and conducting historic and future climate analysis in target countries. Through this activity, ABCG will come up with coping strategies that reduce the indirect negative impacts to biodiversity due to human responses to climate change.
Land and Resource Tenure Rights: We collaborated with the Jane Goodall Institute in Western Tanzania to place greater land rights and resource management authority in the hands of local resource users, thus creating the capacity and the necessary incentives for them to exercise their authority in ways that are consistent with biodiversity conservation and sustainable use of renewable resources.
Global Health Linkages to Biodiversity Conservation: Within the Population, Health and Environment sub task of this activity, our Tuungane Project in western Tanzania helped to build the capacity of the communities and individuals to practice positive behaviour changes to support healthy families, forests and fisheries through the Model Households, Model Villages and Model Farmers approach.
In these next two years (2018-2020) of ABCG's USAID funding, we are continuing our work in the Land Use Management and Global Change Impact tasks.
What are some of the demonstrated benefits of this partnership to TNC?
Through the ABCG collaboration, TNC has been able to build relationships with stakeholders in Africa and the United States that otherwise would have been challenging. ABCG has supported the dissemination of our work and that of our partners, through its platform and networks, increasing awareness of conservation work in Africa by TNC and others. The knowledge products and approaches that the collaboration has developed has helped influence some of our work and the design of activities.
Would you say that ABCG is achieving its vision?
Yes, ABCG projects are designed to provide evidence and knowledge products that can influence policy and practice. In one of our past activities, we worked on carbon sequestration in partnership with the Northern Rangelands Trust and Syracuse University in Kenya. From the development of a soil carbon sequestration methodology that we did through ABCG, we were able to scale up work on carbon and soil in northern Kenya and Zambia. In the current Global Change Impacts work, we are beginning to see results that have the potential of influencing other areas of work on climate adaptation.
The ability to have different institutions coming together to jointly tackle issues, and to have a wide geographical reach through members and partners' presence in different locations across Africa, has contributed to a greater understanding of conservation challenges and their solutions that a single organization would not be able to realize on their own.
Meet more ABCG coalition members here: 
Championing for Community Involvement in Conservation: Peter Veit Shares
Conservationist Peter Apell Shares on Integrating Social Development and Environmental Management
Photo: Kimberly Holbrook. Photo credit: Kimberly Holbrook