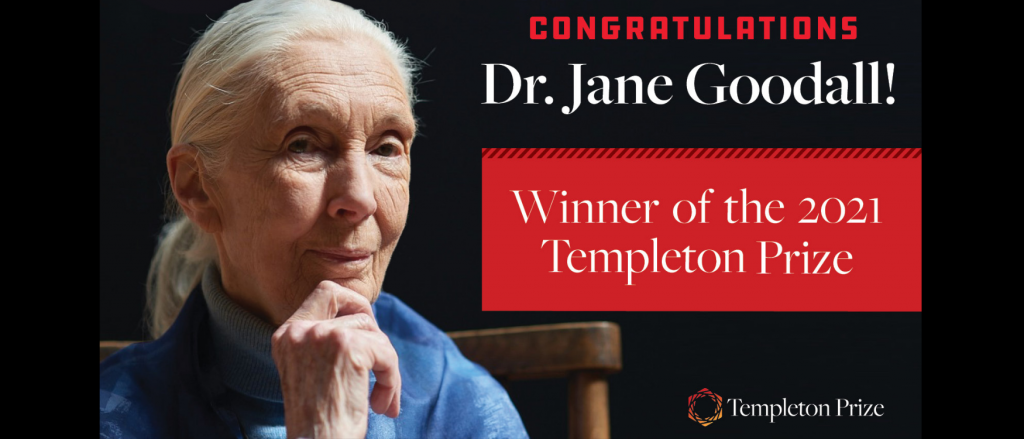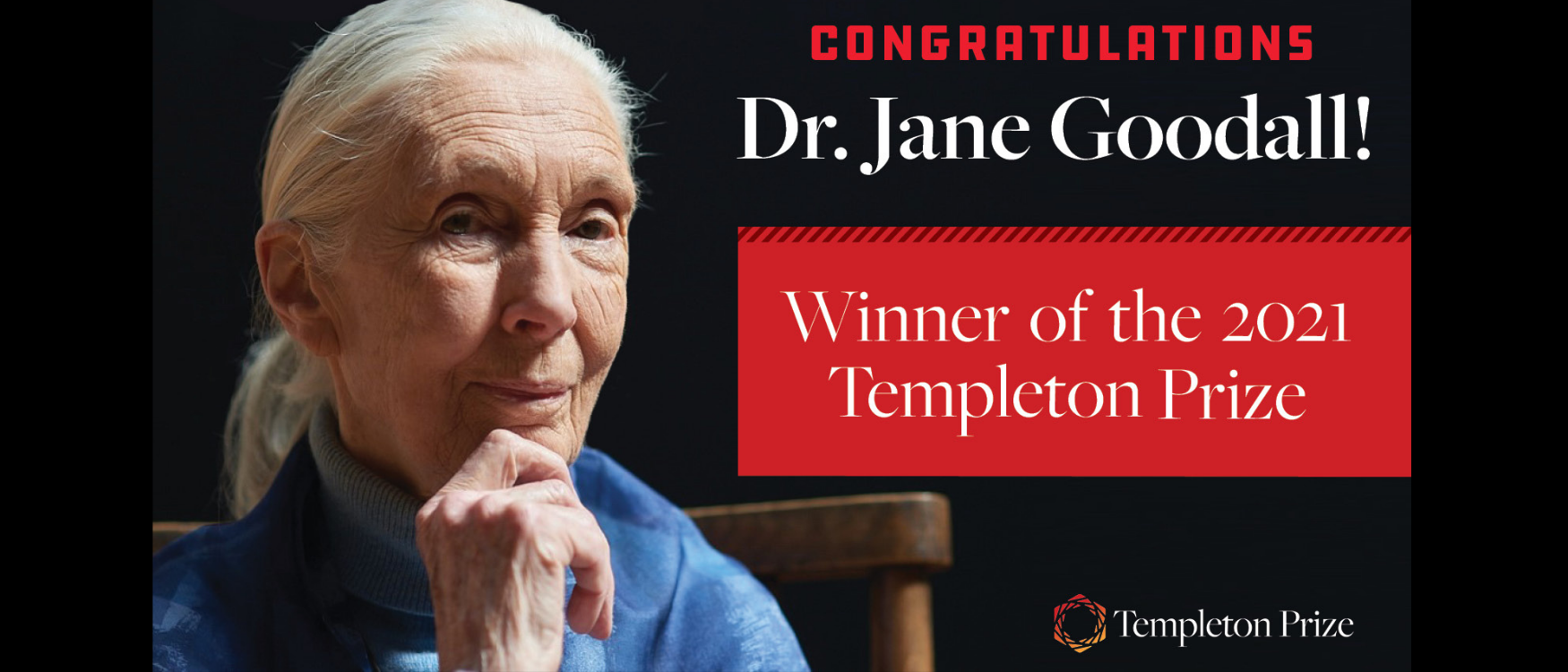 Originally published by the Guardian
'The naturalist Jane Goodall has been announced as the 2021 winner of the Templeton prize in recognition of her life's work on animal intelligence and humanity.
'Goodall, 87, built her global reputation on her groundbreaking studies of chimpanzees in Tanzania in the 1960s. Her foundation, the Jane Goodall Institute, works with local communities as well as providing safe habitats for chimpanzees and gorillas, and its educational branch, Roots and Shoots, operates in 67 countries.
'The $1.5m (£1.1m) prize money "will make a huge difference to our programmes around the world", Goodall told the Guardian. She said she was "humbled and overawed" to be awarded the Templeton prize, whose previous recipients have included the Dalai Lama and Archbishop Desmond Tutu.
The Jane Goodall Institute is one of the seven coalition organizations who together make up the Africa Biodiversity Collaborative Group (ABCG). ABCG is a voluntary coalition of cross-sector organizations who apply their collective strengths to solve complex conservation issues facing Africa. ABCG's current members include: African Wildlife Foundation, Conservation International, the Jane Goodall Institute, The Nature Conservancy, World Resources Institute, World Wildlife Fund, and the Wildlife Conservation Society.
Congratulations to Dr. Goodall on this incredible achievement! 
Read the entire article: Naturalist Jane Goodall wins 2021 Templeton prize for life's work, the Guardian, May 20, 2021