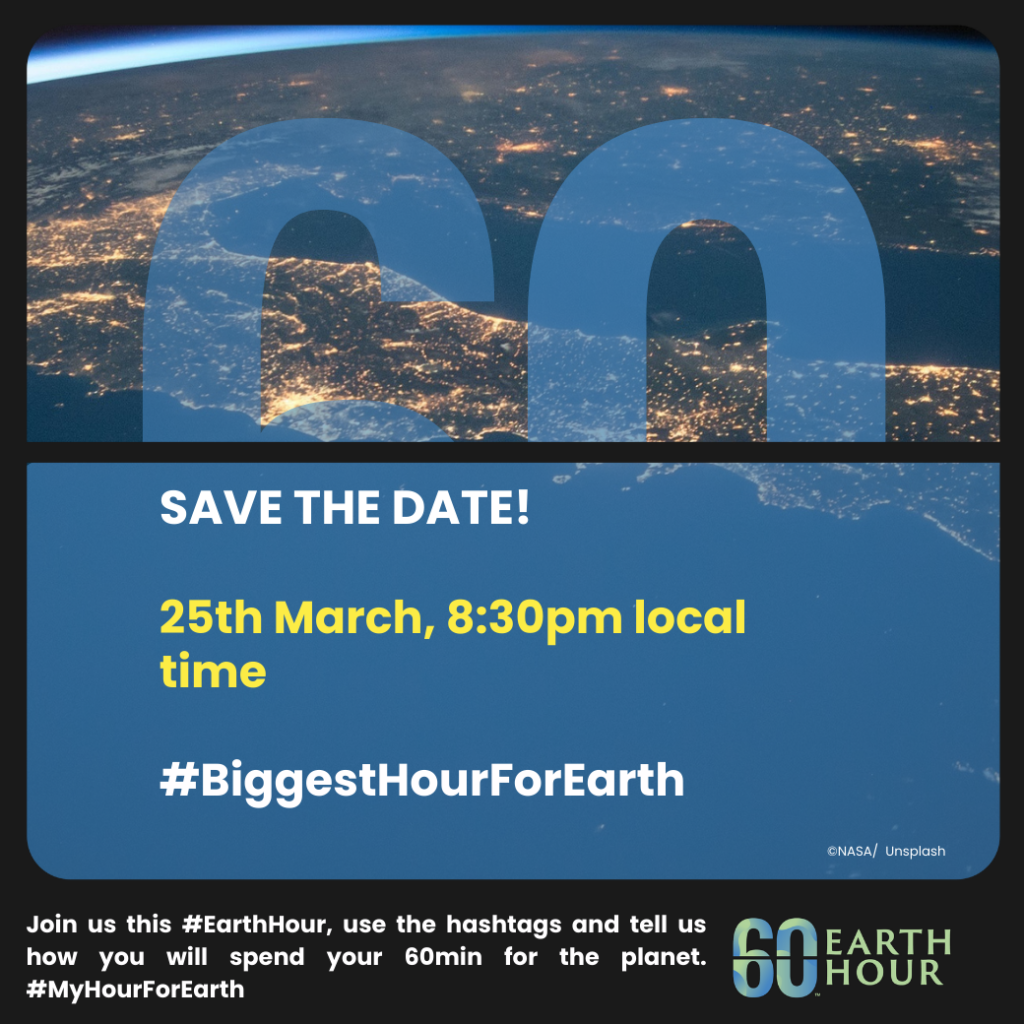 Earth Hour 2023 will be held on March 25, 2023. Since 2007, Earth Hour has focused attention on climate change and environmental degradation. Earth Hour has reached over 190 countries and territories and millions of people around the globe. Earth Hour has been known for "lights out," a symbolic event and visual representation of collective support for climate change action. Earth hour continues to advocate for action on climate change, as well as other environmental issues, 17 years later. Earth Hour is an important opportunity for Africa to emphasize the importance of nature to livelihoods, as well as food and energy security on the continent, which is threatened by climate change.
The ability of Earth Hour to inspire and support individuals to act and advocate for change has always been central to its success. Earth Hour demonstrates that collective efforts by governments, businesses, and individuals can make a difference in combating habitat loss, global biodiversity loss, and climate change if people come together to take action. Earth Hour urges immediate action now more than ever.
Dedicate 60 minutes to celebrate our planet!
People are needed now more than ever to make Earth Hour 2023 a year of change in order to meet the 2030 nature positive goal. Individuals, businesses, communities, towns and cities, and entire nations must all participate in Earth Hour to make a difference and create the World's Greatest Earth Hour. Let us dedicate 60 minutes to global support and celebration of our planet that day.
As landmarks and homes across the planet switch off, everyone should take a break from their routine and everyday distractions and spend 60 minutes doing something positive for our planet.
Together, let's create the Biggest Hour for Earth. 
Browse events to attend virtually or in-person here.