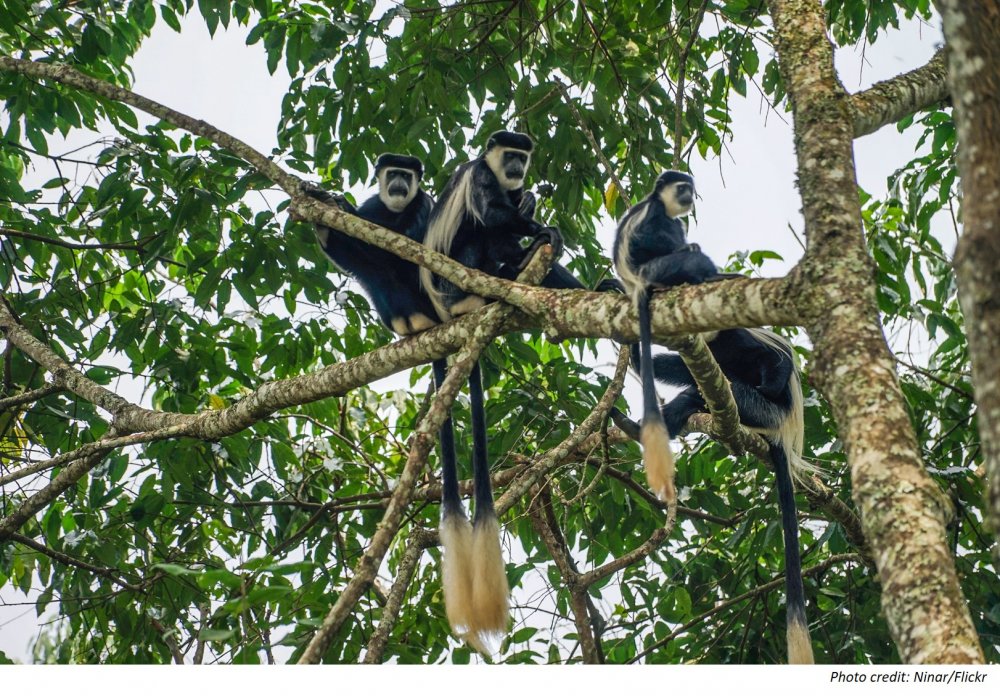 Located in East Africa, Uganda is a country that is endowed with rich biodiversity. It is among the 10 most biodiverse countries in the world and carries about 40% of the continent's mammal species with half of the world's mountain gorillas found in Uganda. The country is home to over half of all the 2000 bird species in Africa's bird species making it a birder's paradise.
Like in many parts of the continent and across the globe, the country's rich flora and fauna faces environment management challenges that threaten the existence of these resources. The leading threat is human wildlife conflict that results to the loss of lives and injures to both humans and wildlife. Other threats include, human wildlife conflict, increasing human population at a rate of 3.3 % per annum, high poverty level, and industrialization including oil discovery in the country.
Sudi Bamulesewa, African Wildlife Foundation Uganda Country Director provided an overview of how the African Wildlife Foundation with a vision to ensure that wildlife and wild lands thrive in modern Africa, in Uganda, is applying a holistic large landscape approach that will see its biodiversity thriving. Sudi was speaking at an Africa Biodiversity Collaborative Group speaker series event held on November 14, 2019.
This approach includes activities aimed at building capacity of government institutions in the protection of biodiversity, working on tourism development, supporting communities adjacent to protected areas through education, and agro- based enterprises and ecotourism in a bid to see that communities living with wildlife benefit from biodiversity.
For more information, click to listen to the event's webinar recording>
About the speaker
As AWF's Uganda Country Director, Sudi oversees the successful implementation of programs in Uganda, works with AWF senior management to design new programs and grows AWF's conservation and development portfolio in Uganda.
Sudi holds an MSc. Degree in Forestry for Rural Development (Twente University Institute of Geo-Information Science and Earth Observation – ITC, the Netherlands), and a Post Graduate Diploma in Institutional Management (Uganda Management Institute, Kampala, Uganda).
Sudi started his professional career back in 1992 as an Agronomist with Uganda Tea Growers Cooperation. He later joined Uganda Local Government as District Environment Officer (Jinja District). In 2001, Sudi joined the United States Agency for International Development (USAID) Uganda where he served for a period of 13 years, first as Program Management Specialist in the Economic Growth Office, and later on as Team Leader for the Environment and Natural Resources Management Unit. Prior to joining AWF-Uganda, Sudi was managing Director of ABEAT Associates (U) Ltd, a private agribusiness and forestry enterprise development firm.