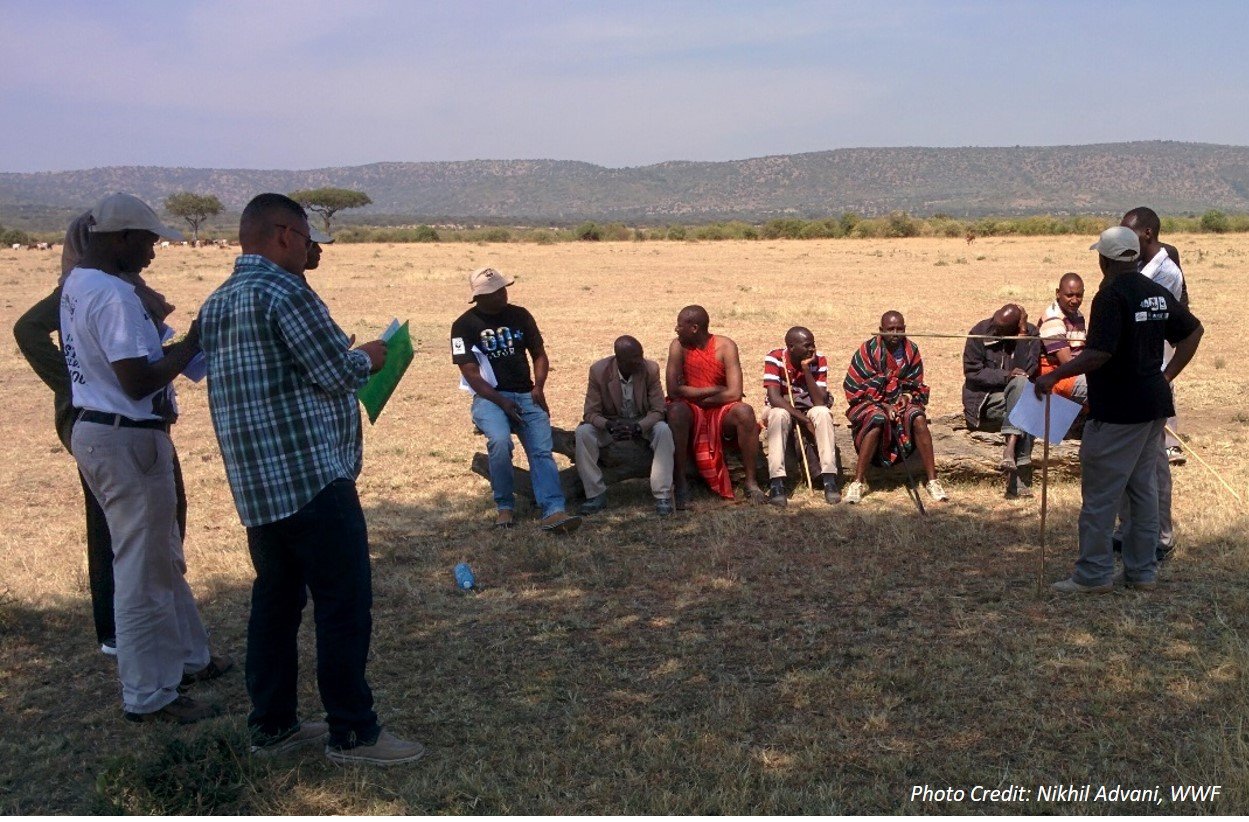 Climate change continues to be a major threat facing the world. The Africa Biodiversity Collaborative Group (ABCG) has been documenting human responses to climate change and their impacts on biodiversity, through its thematic working group on Managing Global Change Impacts on Biodiversity. Through this activity, we are aiming to have a better understanding on the impacts of climate change on livelihoods, how communities responses to climate change are affecting biodiversity, and provide opportunities to reduce human vulnerability to climate change while at the same time benefitting biodiversity. Since 2016, ABCG and partners have conducted over 600 interviews in communities engaged in farming, fishing and pastoralism across 10 countries in sub-Saharan Africa, Cameroon, Gabon, Democratic Republic of the Congo, Kenya, Tanzania, Zambia, Namibia, Madagascar, Mozambique and Uganda.
Country Reports

Facing declining rainfall, warming temperatures and shifting seasonal patterns, local pastoralist communities in Kenya have adopted several coping techniques to deal with loss of livelihood and resource scarcity due to climate change. Some of these coping strategies include, selling livestock, traveling to other areas such as parks/reserves in search of natural resources, fencing property, and pursuing alternative livelihoods. Some of these responses adversely impact biodiversity by increasing rates of human wildlife conflict, encroaching on habitat, and restricting wildlife movement.
Similarly, in Madagascar, decreasing rainfall and changes in the timing of seasons have led to reduced abundance of fish, crop failure, reduced availability of freshwater resources and increased prevalence of disease among other impacts. Many of the strategies that people have turned to in order to cope with climate change pose potential threats to marine and forest ecosystems. These include destructive fishing practices involving the use of illegal gear and fishing in ecologically sensitive areas, such as mangrove channels. Several respondents also note that farmers have turned to fishing to cope with poor crop yields. Increased reliance on forests for logging, hunting, and foraging for wild foods was also frequently cited in the responses, leading to deforestation and forest degradation.
Results from interviews with local communities show that 35% of the total adaptation responses conducted by local communities have a negative impact on biodiversity. Many of these spontaneous responses to climate change also reduce communities' resilience and the ability to adapt to changing future conditions.
Download other country summaries on the World Wildlife Fund's Climate Crowd website.
Helping Communities Adapt
In 2019, ABCG began reporting back these findings to the communities to inform communities of the impact of their adaptation responses to the biodiversity. At these reporting back sessions, best practices that can support communities to adapt livelihoods to climate change with minimal impact to biodiversity were discussed. ABCG further worked with communities in selected countries to identify livelihood intervention projects that will support communities to mitigate or reduce these negative impacts of climate change while at the same time realizing positive benefits to biodiversity. ABCG will work with these communities to provide capacity and resources in the implementation of the selected projects in 2020.
Recent Conservation International Publication: Indicators to Measure the Adaptation Outcomes of Ecosystem-Based Adaptation
This paper published in the journal, Climatic Change, by Donatti et. al, identifies the outcomes and indicators that can be used to track the adaptation benefits provided by nature. Nature can provide many benefits to people, including helping them adapt to the negative impacts of climate change. Ecosystem-based adaptation (EbA) refers to the conservation, restoration, and sustainable management of ecosystems, ecosystem processes, and biodiversity to address the impacts of climate change on people's lives and livelihoods.
The range of adaptation outcomes precludes the use of a single common indicator to measure adaptation outcomes in the same way that mitigation is measured (i.e., in terms of avoided greenhouse gases emissions). In the open access paper "Indicators to measure the climate change adaptation outcomes of Ecosystem-based adaptation", 13 adaptation outcomes have been identified that can be achieved through EbA and seven indicators to monitor the success of EbA in achieving adaptation outcomes.