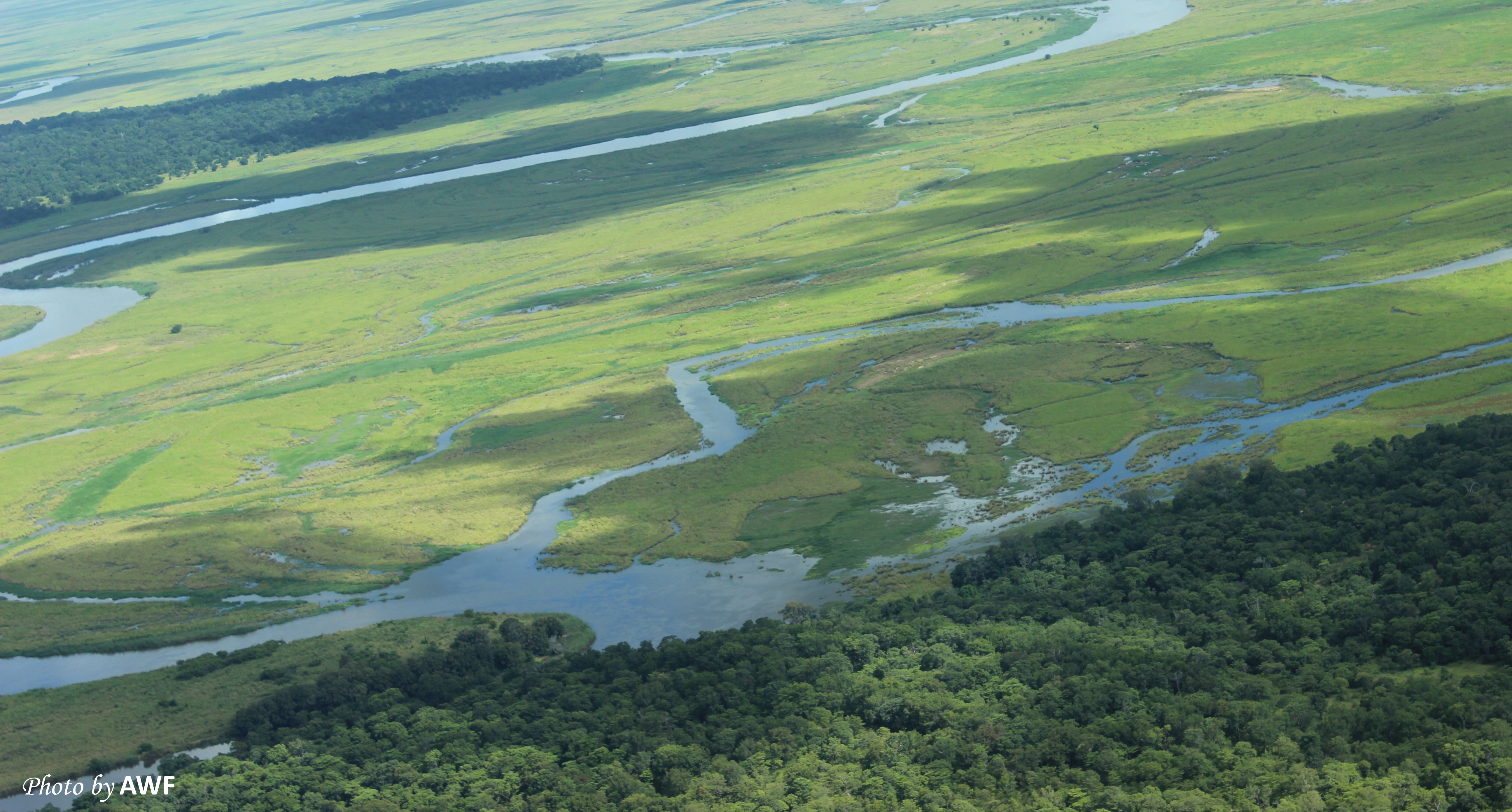 Tanzania is characterized by rich, diverse, and distinct terrestrial and marine ecosystems that play a pivotal role in sustaining livelihoods, as well as contributing to the country's economy. However, there is rising pressure on these ecosystems due to an increase in human activities, in part brought on by an increasing population. According to the World Bank's 2019 Country Environmental Analysis report, Tanzania hosts one of the largest poor populations in Africa, with approximately 21.3 million Tanzanians living below the global poverty line, many of which depend on natural resources for their livelihoods.
Access to land tenure is important in promoting sustainable livelihood as well as conservation of land and natural resources. A study by the Food and Agriculture Organization of the United Nations on Land Tenure and Rural Development indicates that strengthening land tenure increases participation and the empowerment of communities in adopting sustainable land use practices. These practices are essential to ensure effective self-management of the natural resource base.
Background of Tanzania's Customary Land Governance
Before Tanzania's land reforms in 1990, land policies and laws ignored customary land hence alienated communities from their lands. A study carried out by ABCG on Community Natural Resources Management in Tanzania, describes the Village Land Act as one that creates the basis for the administration and management of land at village level, and builds a framework upon which individual and collective land holding and management can occur. The reforms categorized land into village land, reserved land and general land.
Village Land is described as that which is owned by the village government, and is occupied and used by the villagers. Reserved land is set aside for special purposes including forestry and game reserve while general land refers to unoccupied or unused land that doesn't fall under reserved land or village land. However, despite the provision of village land, customary rights have faced challenges in implementation and integration.
To formally occupy village land, the community needs a Certificate of Village Land, which defines village land boundaries. A Certificate of Customary Rights of Occupancy (CCRO) is then required to formally apportion parcels of village lands to either a group (group CCROs) or to individuals (household CCROs). Village Land Use Plans (VLUPs) are also issued to enable village governments to pass local by-laws that recognize, protect and respect the developed village land use management.
Impact of Collaboration
Four of ABCG's members paired to work in partnership with stakeholders and the government to help local communities secure tenure rights in two landscapes. The Nature Conservancy (TNC) and the Jane Goodall Institute (JGI) in the Greater Mahale Ecosystem (GME), in Western Tanzania, and the African Wildlife Foundation (AWF) together with World Resources Institute (WRI), in the Kilombero cluster in southern Tanzania.
Establishing a Multistakeholder Platform
The Kilombero cluster in Southern Tanzania, is home to one of Africa's largest wetlands and a prime agricultural location. Due to its fertile land, the landscape increasingly faces pressure by human activities of a growing population. Sustainable land use management is therefore vital in safeguarding the landscape's resources. Fundamental to this, is land administration, which calls for secure land tenure rights.
However, according to Natural Resources Governance in Kilombero Assessment Report, individual and group customary rights in Kilombero cluster are largely undocumented, with the existence of a mix of formal and informal agreements about what local people can and cannot collect from Kilombero Nature Reserve.
In addition, households adjacent to the forest had limited information about the prevailing legal status of land. The issuance of CCROs and VLUPs are a lengthy and costly process that may discourage local communities from making applications. This report highlighted the need and importance of informing local communities on the importance of CCRO's.
While assessing the status of land in two districts in Kilombero, AWF established that land surveys and titling had not been adequately undertaken in villages within the landscapes. The district had also been facing land conflicts between pastoralists and indigenous farmers, as well as conflicts between large agricultural farms and villagers. Highlighted was the lack of coordination between sectors involved in the process, and absence of proper data management and record keeping systems at the district land registry.
A multi-stakeholder platform to convene dialogues among diverse stakeholders at the landscape level was established by AWF and WRI. This platform served to balance the interests of all land users and inform policy makers at the national level on the effects of CCROs and VLUPs and land titling on land use management. This resulted in increased documentation of VLUPs and CCROs aimed at ensuring tenure security and eliminating land use and boundary conflict in the district.
Training on Land-use Planning 
Endowed by rich diverse ecosystem, the Greater Mahale Ecosystem in Western Tanzania faces similar challenges as those in the Kilombero cluster. Through the ABCG collaboration, TNC and JGI, supported the preparation and issuance of individual CCROs in five villages in 2018. TNC and JGI worked with Village Councils, District Land Officers, and Tanzania's National Land Use Planning Commission (NLUPC) to provide training on CCRO issuance and VLUP processes, including mapping, creating village bylaws, and use of geographic information systems to improve data collection and data accuracy.
The Nature Conservancy successfully trained eight district staff on participatory land-use planning and management and more than 300 community members on the importance of land-use planning and CCROs. In two villages, Mgambazi and Rukoma, VLUPs were successfully reviewed and approved by the district authority.
In collaboration with villagers from Lubalisi, Ikubulu, and Rukoma villages, TNC helped to survey and map the village boundaries; following this, the VLUP reports from these three villages were approved by the NLUPC. Finally, a total of 3,000 individual CCROs were prepared of which 2,926 have been verified with the help of Uvinza District land experts.
JGI on the other hand trained 160 villagers in Vikonge on the issuance process. The training and sensitization sparked an interest on land owners as a further 20 land owners came forward to participate in CCROs issuance process.
Shaping Relevant Public Policy
To build a stronger evidence base on the value of tenure rights, JGI led and supported the research and publication of a report – Making Community Forest Enterprises Deliver for Livelihoods and Conservation in Tanzania.
Findings from this report formed the basis of a one-day National workshop on August 31, 2018,organized by the Community Forest Conservation Network of Tanzania (MJUMITA) under the theme "Creating an Enabling Environment for Community-Based Forest Enterprise in Village Land Forest Reserves in Tanzania".
WRI on the other hand focused on disseminating research findings through formal presentations in conferences, direct conversations with policymakers and other stakeholders, and in research publications. These findings have been used to create awareness and to influence local and national land policies.
Creating Synergies for Greater Impact
Partnerships play a key role in ensuring adoption and sustainability of project activities, contributing to knowledge exchange, and improving capacity to cover a large conservation priority area.
Through these collaborations, ABCG members have been able to broker new partnerships and synergies with local communities, governments and other non-governmental organizations. Moreover, this collaborative process provides a broader platform for sharing best practices and project activities on cross-cutting issues both within ABCG member organizations and with other partners.
References >
Country Environmental Analysis report; http://documents.worldbank.org/curated/en/356211556727592882/pdf/Tanzania-Country-Environmental-Analysis-Environmental-Trends-and-Threats-and-Pathways-to-Improved-Sustainability.pdf
Making Community Forest Enterprises Deliver for Livelihoods and Conservation in Tanzania; https://abcg.org/action/document/show?document_id=936
Natural Resource Governance in Kilombero Cluster and the SAGGOT Initiative; https://www.iucn.org/sites/dev/files/content/documents/nrgf_assessment_in_kv_-_sagcot_final_for_circ_15_march_correction.pdf
Africa Biodiversity Collaborative Group 2018 Annual Report; https://abcg.org/action/document/show?document_id=948
Status of Land Use Planning, Land Tenure and Biodiversity Conservation: A Focus of Udzungwa-Magombera-Selous Landscape and Mngeta Corridor in Kilombero District; https://abcg.org/action/document/show?document_id=935
Scramble for Land Rights: Reducing Inequity between Communities and Companies https://www.wri.org/publication/scramble-for-land-rights