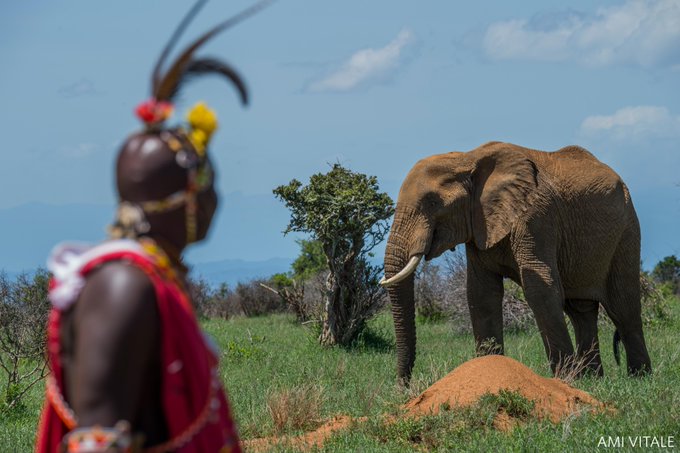 With its rich biodiversity, Africa plays a vital role in global conservation effort. African nations have created over 6.7 million sq. km of Protected Areas. Marine protected areas covering over 17.06 %. While terrestrial protected areas are projected to cover over 14.18% of Africa's land area, which plays host to one fifth of all known species of mammals, birds, and plants.
Still, many of the continent's most endangered species and ecosystems continue to face an uncertain future as a result of increasing human population, climate change and economic development, among other drivers. One way of addressing this challenge is by designating protected areas – territories where human activities are regulated or prohibited by the law.
Protected Areas are essential elements toward the attainment of the objective of the Convention of Biological Diversity and meeting the 2010 biodiversity targets of SDG 14 and SDG 15. Protected Areas also play an important role in the conservation of species habitats, maintaining ecosystem balance, building resilience against climate change, providing food and water security, curbing the spread of pests and diseases, driving economic success, conserving natural resources, safeguarding biodiversity and providing many other benefits to human and wildlife health.
Yet, numerous challenges pose severe threats to Protected Areas mainly driven by crop and livestock production causing biodiversity and habitat loss. Other drivers include; tropical forests and wetlands loss, environmental pollution, human infrastructure, and human- wildlife conflicts, that undermine conservation efforts.
Africa Protected Area Congress (APAC)
The upcoming inaugural Africa Protected Area Congress taking place on July 18-23, 2022 in Kigali, Rwanda will provide an ideal chance for Africa to chat a way forward on the future of its protected and conservation areas. Bringing together key stakeholders and players vital to the conservation of biodiversity and Protected and Conservation Areas, the congress will deliberate on how the continent can safeguard its protected areas to keep its biodiversity, and wildlife, which are sources of livelihood to millions of Africa people.
This congress is expected to enhance the status of conservation in Africa by engaging governments, the private sector, civil society, academia, indigenous peoples and local communities to shape Africa's agenda for Protected and Conserved Areas. These groups will share their best practice, learnings challenges and experiences in the protection of protected areas.
The Africa Biodiversity Collaborative Group (ABCG), acknowledges that well managed protected areas embracing participatory and equitable governance appliances yield significant benefits far beyond their precincts.
To gain the greatest benefits from protected areas and to address threats facing protected areas, land use planning and climate change adaptation are some of the interventions that need to be undertaken. Land use planning is necessary for robust and sustainable conservation interventions, and promotes indigenous people' land rights, supports indigenous-led conservation and land connectivity. Climate change adaptation, is important in helping communities cope with effects of climate change and ensures communities take an active role in tackling climate change by undertaking activities that do not harm the environment.
ABCG over the last decade assessed the extent to which conservation is integrated into land use planning and has developed a methodological approach to land use planning. During this same period, the collaboration has also developed ecosystem based adaptation strategies for various communities across sub-Saharan Africa being affected by climate change.
At APAC ABCG will showcase these key interventions that can be used by governments, NGO's and the communities to develop climate change coping strategies and improve land-use planning in Africa.
Register, HERE, to learn more about these valuable interventions: 
Land-Use Planning Training Methodology Conservation Clinic, Thursday, 21 July 2022
Global Change Impacts on Biodiversity Conservation Clinic, Friday, 22 July 2022
Resources on Land Use Management 
About ABCG land use management
Increasing the Capacity of African Governments and Stakeholders in Land-Use Planning
ABCG to Roll-out a New Training Course on Integrating biodiversity in Land Use Planning
Eight Steps for Prioritizing Land Use Planning
Resources on Global Change Impacts on Biodiversity Conservation
About ABCG Global Climate Change Impacts
Climate Change Updates: Supporting Communities Adapt to Climate Change
Success Story: Empowering Communities to Clear the Way for Healthier Grass in Tanzania
ABCG Initiates Five Community Based Adaptation Projects in Zimbabwe to Empower Communities to Adapt to Climate Change